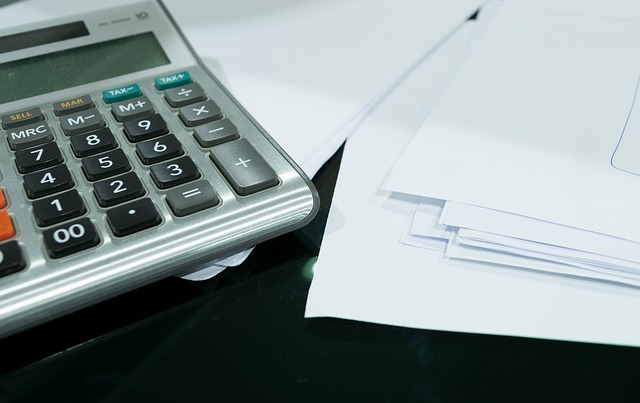 Accounting involves recording and reporting financial transactions. Accounting and finance are two different disciplines but holds a very close relation. Conventionally speaking, for businesses, accounting, finance, and other book-keeping services are not the top priority; rather their first concern will be towards revenue-generating core operations.
Entrepreneurs or generally businessmen fail to analyze that for comprehensive business growth, it is necessary they maintain their accounting books clean and have strong financial support for the future.
Also, at the yearend, they have to file tax by keeping themselves up-to-date with new norms and policies. If you are a small business owner trying to be the jack of all tasks, then chances are you will end up paying huge penalties in the event of any degree of inaccuracies found in your finance and management report.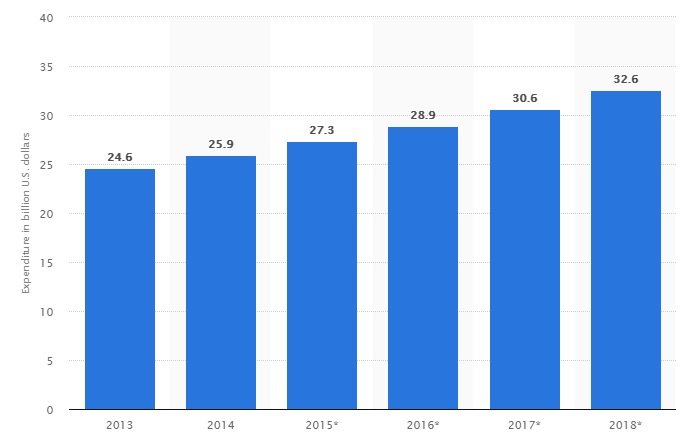 As reported by statista.com, the above histogram depicts the worldwide expenditure on finance and accounting from 2013 to 2018 (in billion U.S dollars).
While you are investing your time in heavy business operations, you can also reduce the in-house burden and get access to professional finance and accounting services by outsourcing.
Outsourcing your accounting department will be one of the finest strategic decisions. If you study the above graph, worldwide the expenditure on outsourcing finance and accounts operations is expected to reach 32.6 billion U.S. dollars, which is quite a huge number. According to Ovum, a leading data, research and consulting firm, CFOs of 150 major countries including the United Kingdom, United States, and Canada prefer outsourcing finance and account operations to optimize business efficiency.
The fact clearly points to a fact that companies around the world have started to understand the benefits of making informed financial decisions. In the coming section, we will learn about every advantage that an enterprise is going to earn outsourcing.
F&A processes that can be outsourced are Bookkeeping services, accounts payable, accounts receivable, bank reconciliation, financial reporting, payroll processing, and tax preparation.
Benefits of Outsourcing Finance & Accounting Operations
STREAMLINED BUSINESS GROWTH
One of the on-the-go solutions for streamlining finance and account processes with day-to-day core business operations is outsourcing.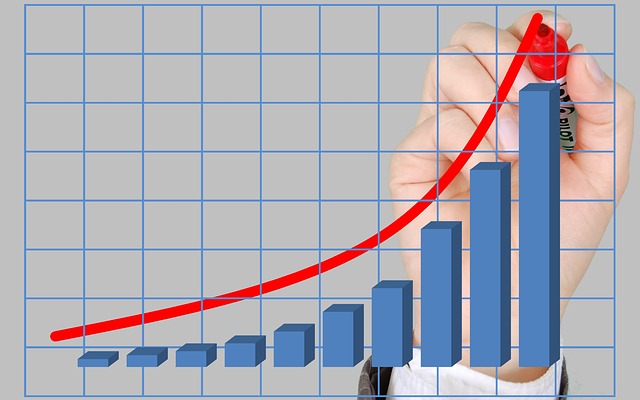 Businessmen, who prioritize equally on both revenue and non- revenue generating tasks will experience greater stability and passable growth in their business.
When the finance and account operations are outsourced, business will witness an all-round development.
Building an in-house accounting department will not be of necessity – So, businesses will be spending fraction of the cost from what they were about to spend.
Good book-keeping policies will earn them good opportunities for making smart/informed financial decisions.
Also, with no over-head investments in new software and tools, business organizations will have improved financial status.
Overall, the decision to outsource F& A processes will guarantee business with efficient growth.
ACCESS TO EXPERTS
According to Helen Brand, Chief executive, ACCA,' the true prize of winning finance transformation is to unlock value, improve shareholders' return and create competitive advantage.'
At the end of the year, business organizations should be in good terms with financial market regulators. And keeping accounting books clean will do that.
But the growing data is not easy to maintain, also it is necessary that organizations perform these mundane accounting tasks regularly while keeping track of changing financial rules and regulations.


It is difficult but this where professional assistance counts.
Having professionals will allow you breathe. Outsourcing to financial companies whose job is to play with numbers or maintain day-to-day bookkeeping tasks will keep your accounting book error-free.
COST REMAINS THE PRIORITY
Do you know what the median annual salary of an accountant in the US?
It's approximately $65,154.
Do you think every organization would have funding or capital to pay that amount?
And even if they have, organizations feel it's burdensome to spend such a healthy sum on back-office operations.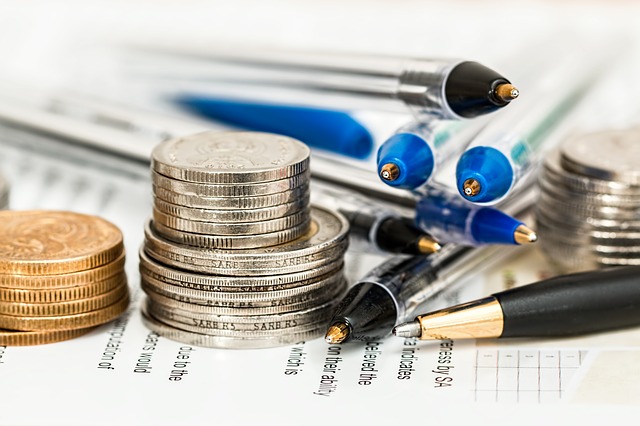 But again, finance and accounting operations are complicated in nature. The upgrading compliances are making it even more complicated.
Hiring dedicated in-house finance and account team may seem the safest option, but it's expensive. Whereas outsourcing to reputed accounting firms will keep organizations from spending more than necessary and of course with no compromise in quality.
BETTER RISK MANAGEMENT
Associated risks with finance and account management are very huge.
Finance and accounting tasks are governed by GAAP and IFRS rules. And any non-compliant issues, the organization will have to bear reputation issues.
Outsourcing F&A operations there will,
Professional F&A companies will be cognizant of new tax regulations and complex account principles, as it is quite necessary while preparing financial statements.
Whether it is classifying assets and liabilities or misclassifying expenses, businesses make errors in varying degrees. Seeking assistance from professional accountants will keep errors in check.