Content marketing is constantly changing and it will be strong as ever in 2018. Industries seek new ways to convey their brand message to the audience, so it cannot be helped if new methods are introduced every year just to make it more effective and personalized.
The importance of content marketing is valued so much that digital marketers are making it a part of their campaign to establish a stronger digital presence.
So what are the content marketing trends you should watch out for? Is there any trend that will continue or we will find something new? Let's find out.
Now, before we dive right into the topic, find out how content marketing can be a major benefit for your business.
Content Marketing – Business Advantages
Just to make sure that I'm not leaving that part of the group who don't blindly follow trends irrespective of learning that is being followed by masses.
Why is content marketing important?
Humanizes your Brand

'Approachable', 'relatable', and 'reachable', that is how I understand about humanizing a brand. To make people trust your brand you have to tell a story and explain to them how your brand can address their issues.
If you are wondering how to do that, then content marketing is the answer.
High Domain Authority

Domain authority is the search engine rank score and #1 on SERP is the most valuable place that guarantees you good conversions and sales.
Through comprehensive content marketing campaign, it's easier to organically gain high domain authority.
Compounding Returns at Less/No Costs

Content marketing is going to cost you only in terms of time. If you have planned your campaign you will be spending very less and returns on your investment will be huge.
Content Marketing Trends to Follow in 2018
TREND 1: One-to-one Marketing (Hyper-Personalization)
What do you make out from the recent scurry that is happening around organizations that have dedicated themselves to data collection, analysis, and automation technology?
The goal is to deliver personalized marketing campaign to the audience. I'm speaking about a huge window; let me narrow down to only content marketing. The most basic conclusion that I can give is personalized content marketing will take your brand to a whole new level.
"According to Epsilon research, 80% of consumers are more likely to do business with an organization that offers a personalized experience."
Let me take an example, maybe then you will get a clear picture of personalized service. You have taken some health treatment in one of the spas; they have collected your personal information, your preferences and other details, now if they send you an email about new services or discounts that are running, with a personalized message, you will definitely think of taking that service.
I'll give you one more scenario; now let's say you have visited the spa again. This time they recognize and address you by your name and update you about latest services and offers, I mean isn't it great?
Digital marketers have recognized the benefits involved in this approach, so it's pretty obvious their future marketing campaigns including content marketing will be carried out with the same course.
TREND 2: Adoption of Natural Language Search
No more hammering keys in the future, information will be at your eye level just by you giving commands to your device. 20% of mobile searches on Google are made via voice and 60.5 Million people in the US currently use digital assistants. (searchenginepeople)
Touch-less search, the trend is on, people are not getting enough of voice-enabled technology and it will not be very long before you find it implemented on your website.
Till now your content marketing campaign involved designing content structure for the websites keeping keywords as the foundation. If voice technology comes into the picture you have to change things before you develop content.
Because the way we put a query in the search engines completely differs to asking the same to a digital assistant, it will be more of conversation type.
"Best Italian Restaurants" – we write something like this if we are typing.
"Which are the best Italian Restaurants?" – We ask something like this if we are speaking to digital assistants.
TIPS TO ADAPT TO NATURAL SEARCH:
Instead of creating several short sentences write complete (full-sentence) question and answer for your articles.
Make use of long-tailed keywords or phrases.
Focus completely towards developing content with conversational nature of voice.
Keep the website mobile-friendly, since the maximum traffic for voice search is through mobile devices.

TREND 3: Divergent Content Creation Process
People don't think beyond blogs and articles when they hear the term content marketing or content development. They should have a broader approach for it is not limited to only those two activities, but is spread beyond that.
"Whitepapers", "How to Guides", "Webinars", "short-form videos", "long-form videos", "Case studies", "infographics", "social media posts", "podcasts", and much more.
It is necessary to adapt to the format that is currently working with the audience. People appreciate more if you have something more of a visual kind than words. Infographics, videos are some of the best cost-efficient options to attract more traffic and leads to the website.
TREND 4: More Videos to be used
Deeply engrossed in a book??? NO…..
Deeply engrossed in a video??? YES!!!!!
This one holds good for the current scenario. According to Cisco, every second, a million minutes, or almost 17,000 hours of video content will cross the network by 2021.
Marketing efforts are shifted towards video generation, more and more brands are Live streaming the events.
Because the benefits are many.
You will retain the freshness of the content and your customers will be more engaged and better involved with what you have to say about the brand.
Even the predictions say that there will be more videos coming because brands want to see stronger customer engagement and improve their business.
TREND 5: Multi-Channel Publishing
You will find numerous ways to reach your customers; you can run your content marketing campaign through email, websites, catalogs, social media networks, or direct mail.
Publishing content on multiple channels gets you huge benefits. You will create more opportunities to interact better with a large number of customers. In September 2016, Pew Research Centre Analysis of survey data cited that 13% of Americans don't use the internet. The numbers are quite bad; I mean if you have completely digitized your campaign, you cannot reach the other half, who is still away from digitization.
It would do more good if you take on multi-channel publishing, for you can undividedly focus your attention on both internet and non-internet users.
Contact us
Contact us to discuss your digital content marketing requirement. Get in touch with us by sending a message through our contact form and we will reply back ASAP. We can discuss how we can strategically offer digital content marketing services for your organization.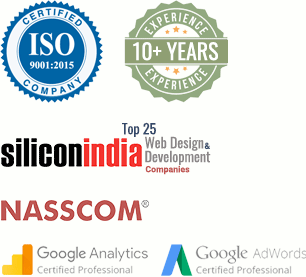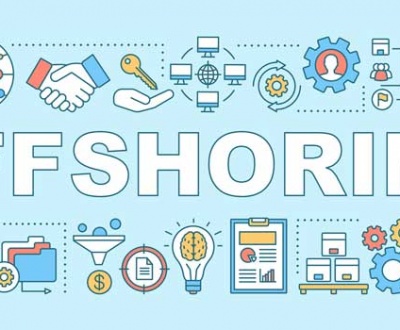 Outsourcing services in companies has become a standard phenomenon in the business…