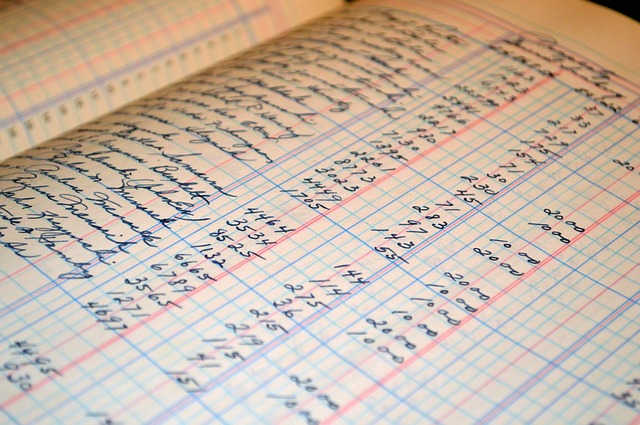 Bookkeeping is the backbone of the small business financial system. The process involves organizing and storing accounting and financial documents like financial statements, ledgers, income tax records, journals, and much more.
If we go by a typical definition then, 'it involves systematic recording and organizing of financial transactions in an organization.'
Maintaining financial transactions or the payroll may sound simple enough, but it is not. Small or big, every business should have a professional maintaining the task. These backend operations need more attention than your core business interests. The following section will give you a better insight into the importance of bookkeeping for a successful business.
Why is Bookkeeping Important?
1. Improved Finance Management & Analysis
If you keep a detailed report on customer invoices, it is easier to follow up and remind late paying customers. With positive cash flow, you will efficiently manage day-to-day business operations and will not experience negative working capital gap.
2. Meet Tax Obligations
Annually, every business has to meet tax obligations. Your accountant at the end of the year should easily find information in your company report. The report, as prepared by your bookkeeper should be inclusive of net profit, income, expenses, assets, liabilities, and tax. Only then your accountant can arrange for tax payments and file the company tax return forms with accuracy.
.
3. Designing Budget & Business Planning Becomes Easier
With a proper insight into your financial stability, you can plan your business accordingly. Also, you will get a clear idea of whether you should invest to grow your business or just focus on improving the depleting cash flow.
4. Safe in the Event of Auditing
No business wishes to get audited. But unfortunately, if you do get audited, your proper bookkeeping methods will help you get with the things in less time. Also, by providing proper records, you will avoid penalties and/or sanctions.
BookKeeping Benefits at Glance
Improved CLARITY & Focus.
Better DECISION-MAKING
The sound financial information allows making SMART business decisions.
Greater ability to foresee CHALLENGES & make improvements.
Types of Bookkeeping Services
1. Single-Entry System
ONE ENTRY for EVERY TRANSACTION
As the name itself explains, a single entry system involves a single entry of all business transactions to the accounting records. Basically, a single accounting system works better for small business with less revenue. Generally speaking, under single-entry bookkeeping system, you will not find records of assets and liabilities. There will be records of cash disbursements and cash receipts that is cash coming in and going out of your company.
ADVANTAGES
Ideal for entrepreneurs or start-up businesses (service-based business).
(Acc to IRS, if your business is making less than $5 million in annual gross sales or have less than $1 million in gross receipts for inventory sales then you can use single inventory system)
Simple and less expensive to maintain.
Easy to understand, manage, & no professional required.
Calculating profit and loss for a defined period is easier.
DISADVANTAGES
No accurate information on true profit or loss for any defined period.
Easily susceptible to fraud and fault entries.
Assets and liabilities are not tracked.
Less information to predict the financial position of the business.
It is challenging to procure audit opinion on the available financial results.
2. Double-Entry System
Assets = Liabilities + Equity
Debits = Credits
When your small business has more complex financial transactions, the double-entry system makes an ideal choice. Suppose, you are providing credit to your customers or receiving income via accounts receivable, the transactions will be recorded in terms of debits and credits.
The basic rule of bookkeeping system under the double-entry system, the debit to the accounts of assets, expenses or losses and a credit to the accounts of liabilities, equities, revenue or gains both increase the balance of each of those accounts. If we break down into much more simple terms, the sum of all debits must be exactly equal to the sum of all credits.
ADVANTAGES
Ideal for businesses making more than $5 million in gross sales or more than $1 million in gross receipts for inventory sales.
Better information on business financial health.
Provides a built-in form of error-checking.
You can track five different transactions: Revenues, expenses, liabilities, equities, and assets.
The systematic recording makes fraud detection easier.
DISADVANTAGES
Businesses should hire experts to handle manage the complicated system.
Expensive and not suitable for every small business.
No solution for errors of omission, errors of principle, and compensating errors.
3. Bookkeeping Software
Stay on top of your Bookkeeping
If bookkeeping is not your job and for hiring a resource, you don't have a budget, then you can consider using bookkeeping software. You can find a lot in the market that is designed to make small business accounting an easier process. Even larger organizations with dedicated accounts team utilize such software, but that will be custom designed to integrate with different departments.
For small business organizations, non-custom accounting software is sufficient unless they have large transactions going through.

ADVANTAGES
Automation of reports and analysis and financial statement generation.
Efficiently record receivables and payables – better cash flow management.
Less time for creating customer invoices, preparing bank deposits, or writing checks.
Allows for integration with other systems like e-filing and online banking.
Improved accuracy, reduction in errors.
DISADVANTAGES
Expensive than the paper-based system.
You might need assistance with initial settings.
Financial data can be with no proper security can be easily manipulated.
Not configuring software as the business grows can impact business.
It's not easy to detect faulty information & any power disruption may cause loss of financial data.
4. Virtual Bookkeeping
Seeking Off-site Accounting Professionals
In-house bookkeepers and accountant are expensive and using the software for the very first time may not be such a good idea. Instead, small business owners can hire resources remotely and get professional assistance at a lesser price.
Payroll ledgers, sale invoices, expense receipts, everything will be managed electronically. Under virtual bookkeeping, both the accountant and the businessman should make use of same software program (version) to avoid any kind of disruptions.
ADVANTAGES:
The arrangement is flexible and cost-saving.
Access to latest tools and federal regulations.
No requirements for office space, supplies, or have worries about employment taxes.
You can get other account-related services.
DISADVANTAGES:
Data security: Sensitive financial data will be vulnerable to misuse.
Greater chances of miscommunication.
Lack of insider knowledge.
Contact us
Contact us to discuss your website maintenance requirement. Get in touch with us by sending a message through our contact form and we will reply back ASAP. We can discuss how we can strategically offer web maintenance services for your organization.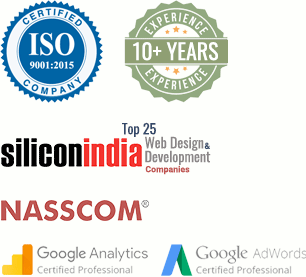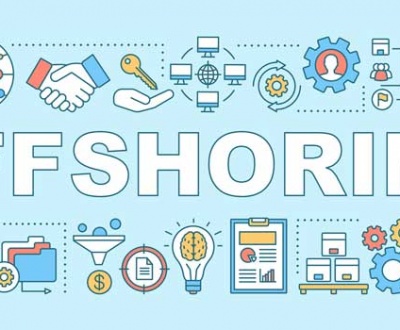 Outsourcing services in companies has become a standard phenomenon in the business…