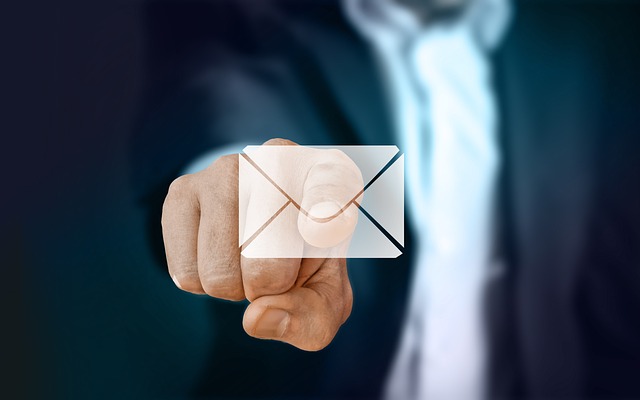 Office hours, business hours, every day, everyone will be in that flow, their inbox overflowed with emails. Dealing with emails, it's a part of their life. So if your thoughts are on the fence then without any apprehensions you can start creating Email Newsletters for your business marketing 2018.
According to Campaign Monitor, businesses are likely to get 6X click-through from an email campaign over a tweet. Also, McKinsey cited that Email is 40 times more effective in acquiring new customers than Facebook or Twitter. Now, it's a true fact that anyone will always have their inbox filled up. So out of the whole lot, how do you make your email newsletter standout?
Because unless you don't do that, there is no way you will have a lead or conversion. Whether it is your website or newsletter, unless you are not with the changing UI design trends, you cannot make people even glance in your direction. In this post, I'll be discussing best design ideas for your Email Newsletter campaign and help you increase the number of subscribers.
Design Trends for Email Newsletter
Allow users to have Interactive Experience

Out of 100 emails to make the recipient pick your mail, it is difficult but not unless your message is very captivating and visually refreshing.
Create interactive email newsletters – include short animations, hover styles, small moving objects, and hide lengthier menus behind a single button, so that your mail would appear lighter and less overwhelming for the readers.
All these things are fine, but you cannot straightaway start adding things. First, you have to choose an email newsletter template that supports interactive content. The benefits of adding interactive elements are you will provide more information to the users but without taking much space (overstuffing). Hyperlinks and buttons let the recipients access more information only if they need, thus maintaining a uniform appearance.
Be with the Typography Trend

If you need your recipients to enjoy your message, choose the best typography. A visually beautiful email looks void without words, but it also counts how they have been portrayed.
Typography chosen should be appropriate to make the content legible, so that it is readable. Also, at the same time, it should be attractive for the one reading it.
Typography, on the whole, encompasses various components – typefaces, line-spacing, font-weight, font-size, you should be able to choose the right combination to make the content decorative and distinctive for readers.
There is a lot of discussion about human and color psychology, now the same weight of discussion is being carried out around humans and typography psychology. The words should be equally distributed with proper weight, size, and style. Only then your readers would enjoy the message with good experience will be content.
Include Instagram Stories

It was started by Snapchat then adopted by Instagram and eventually, everyone is into creating stories. Instagram stories are now the talk of the town, so why not make use of it? I mean in your Email newsletter campaign?
Instagram stories are being used across the industries for brand promotion, so regardless of the medium; you can even use it in your email marketing campaign.
It's a great way to tell a story.
'ace & tate' that sells eyewear and frames has beautifully used their Instagram stories in one of their email campaigns. It sure gives your potential clients on the top experience and that gives you a fair benefit to turning them into quality subscribers.

More Focus on Personalization

One of the best ways to increase the lifetime value of a subscriber is to focus more on personalizing the experience for the subscribers.
Tracy Clark, RJI Fellow (2015-16) believes that any email newsletter coming with personalized content would have better engagement rate than the one without. So what exactly is personalization?
Let's say, currently, you have 50 customers to whom you want to share information about a new product that you are about to launch. Instead of CC'ing and addressing everyone with the same email, create a personal copy for everyone, use their name, individually point out their preferences and tell them you have a new product or service with some discount.
I'm 100% sure that recipients would be delighted and definitely think of taking your offer and proceed to make some desirable action.
Making Email Accessible to EVERYONE

The word accessibility is not limited to responsiveness anymore. If you are thinking I'm speaking about using responsive templates and being accessible to both desktop and Smartphone users, then you have to improve the way you think.
Your customers can also be people with disabilities. They might be completely blind or have color blindness, cognitive or some other neurological disorders.
Visually disabled recipients may find it hard differentiating between red and green elements. And even though they use screen readers for emails, it is necessary you develop content compatible with that device.
If you have put multiple design elements on your email letters then users with physical disabilities will find it hard to perform more tasks like clicking on links. So if you are to speak about any events or offers, try having them on the primary page.
For cognitively and neurologically disabled users, they will potentially find it hard to comprehend your email if you have used complex designs. Also, the navigation should be simple and as much as possible avoid distractive elements.
   More Storytelling; Stronger Narratives

You are selling branded clothing and it's not just you because even you know about the market. The competition is becoming tougher and even a small difference in the way you present yourself can make a huge difference.
Instead of just describing a product, have a story around it, people will remember the story over any boring explanation that you give and this will help you gain conversions because their interests will be still around your story.
You should be a good storyteller, sharing a personal story is an icing on the cake. Its unlikely people not interested to listen something interested that happened to someone and it might be even you.
So tell a story about your product and then show the user what you have to offer.
Contact us
Contact us to discuss your website design and development requirement. Get in touch with us by sending a message through our contact form and we will reply back ASAP. We can discuss how we can strategically offer website design and development services for your organization.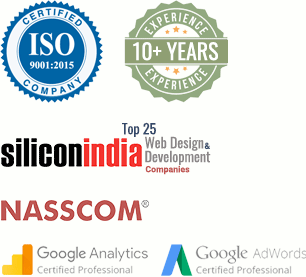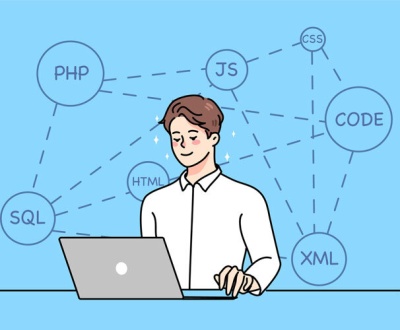 Outsourcing website development is a viable option for everyone out there- a…