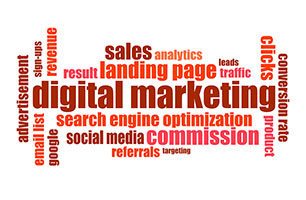 Irrespective of the scale every business today should take digital marketing (with defined strategies). Way back, it was the same thing as of today, where businessmen used to advertise their products for consumers helping them make better buying decisions. Then what has changed?
You can easily say that the trend has changed. Things have moved from brochures, flyers to much more sophisticated means, which is digital marketing. The instant change in the trend of marketing, well blame it on the digital revolution. Over the last couple of years, there has been a constant evolution on the way advertising campaigns are carried out. For instance, we can actually see a lot of digitization with more focus on brand, its unique selling point, the target audience, and objectives.
Digital marketing, as said earlier is for everyone and of course for the business of every magnitude. But why do we need digital marketing? I mean we did read something about the trend, but is it so obligatory that we should switch to this new state-of-the-art marketing campaign over the traditional marketing methods?
Go through these four points that are listed. It will help you understand the need and importance of adopting digital marketing.
Top 4 Advantages of Having Digital Marketing Strategies for Business
LEVELS THE ONLINE PLAYING FIELD

Digital marketing is not only for those brands that have big pockets; even startups can adopt as they are affordable, yes affordable than traditional marketing campaigns.
Start-ups and mid-sized business may flinch thinking of the cost when they plan taking on the big global market. And again they should not worry; rather have to celebrate is they are going for digital marketing campaigns as it offers a perfect platform for every brand at a cost-effective price. Brands irrespective of the underlying cost factor will chance to get good visibility on the search engines.

LEVELS THE ONLINE PLAYING FIELD

Today it's not man eat man world, its brand eats brand world. Wow, when did that happen?
Dynamic marketplace, bullying competitive brands, well, things could not have been better. But the question is how to push business to the front of the line?
Make your customers recognize your brand; make them love your brand. And how to achieve that?
Go for digital branding.
We will learn about digital branding but before that we need to enlighten our self with the words marketing and branding.

– Marketing is something that you do.
– Branding is what you are.

Digital branding is giving recognition to a brand in the online/digital world. Branding establishes a strong connection between customers and the intended organization (products and services).
Why the need?
Customers of today are spoiled for choice; they hunt for familiar faces, say in this case a brand so that they would wind up shopping in less time but again not without having something good in their hands.

BUSINESS ON THE GLOBAL SCALE

It keeps business in a different class when your brand stands on the global map.
It's
Silo Vs e-business
Today, the every business is driven by digital technology and television, radio, newspaper, magazine, or direct mail, every one of these mediums actually limits your association with your intended customers.
Digital marketing contradictorily with a well-defined strategy fills that void and lets your business and brand reach every corner of this world across all channels.
By doing business on global scale you will have,

– New market opportunities.
-Improved competitive advantage.
-Increased revenue and will successfully embrace diversity.

IMPROVED CONVERSION RATES

Investing in digital marketing campaigns can give organizations better cost-per-lead numbers.
Businesses always look for those magic numbers that promise their organizations with a better stand among the competitors.
What is Conversion Rate?
'Conversion rate is the number of conversions that took place over the total number of customers who visited the website.'
Websites implementing better digital marketing strategies give search engines a better reason to give them a valuable spot on the result pages. When customers find your website with a better position on search engines they start connecting more with your brand, giving your organization measurable ROI.
Key takeaway?
To improve the sales funnel, have better digital marketing strategies.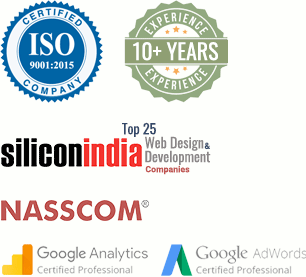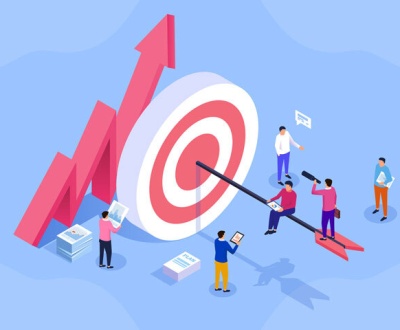 In the modern and rapidly evolving digital environment, businesses are consistently exploring…