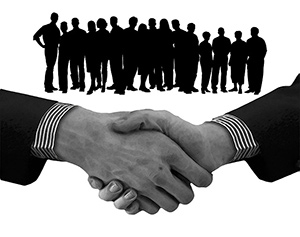 Outsourcing the jobs have become a common trend in organizations who view it as one of their strategic plans in securing their time as well as budget. However, one thing they should never forget is, no matter how resourceful their outsourcing partner is few tasks should always be performed internally.
Outsourcing is not always a smart step and in this post, we will learn why that is?
Do not outsource these Tasks!!!
EMPLOYEE DEVELOPMENT

Can you expect some third-party service provider to enlighten your new employee about the vision and goals of your organization?
As a good leader, you should make sure that your employees are developing their skills and abilities by the culture of your organization and not a generalized one.
By shaping the knowledge of your employee you are contributing something for the future of your business, so why risk it?

SECURITY

May be your systems can be monitored virtually for possible threats and attacks, but what about the physical protection?
It's a common sense that a mere online presence cannot safeguard the premises of your organization. Also, make sure that you are hiring the actual security for your company premises and not outsourcing to virtual assistants. It's a simple logic; the network security team that you have hired cannot give the actual physical security, which is crucial for a company.

SUCCESSION PLANNING

Who should fill the positions? Well, the question can actually put anyone in the hotspot, and what sort of assistance can you expect from a third-party service provider. How can someone sitting faraway decide the best leader for your organization? A logical one Nah, so think whether it is a smart practice to outsource such tasks?
Who should be promoted, who should be retained must never go out of your organization's wall.

TERMINATION MANAGEMENT

Hiring a recruitment firm to look for employees is a common practice that is found. But the same cannot be done while dismissing an employee.
Even though you are sending away your employee, it should be done in a respectful and professional manner. Bringing in or outsourcing the same to someone who doesn't the value of your corporate culture or the employee is not an appropriate move.
Maybe sometime looking for advice on the same is acceptable but as a professional practice, the organization has to face the employee of concern to deliver the same.

FINANCIAL SERVICES

Maintaining payroll, filling taxes or performing other tax duties is an expensive job for every organization. To avoid exorbitant bills organizations go for outsourcing to perform such tasks. But on the same, if they are planning to hire a firm for making financial decisions for their business then it indeed shows their ignorance.
Financial decisions are something that should be decided by leaders towards the betterment of an organization.
But what you can outsource you will study in the following section
SCHEDULING & ADMINISTRATIVE TASKS

The growth of a business obviously lies with the revenue generating tasks. The same way one cannot even neglect non-revenue generating tasks such as scheduling and administrative tasks.
Emails are to be addressed, while the backend tasks no matter how much uninteresting or time-consuming should be seen to. Outsourcing is the ultimate and time-saving solution for such operations.

CUSTOMER SERVICE

Retain the old one, attract the new is the policy of customer service. If you are planning to attend every one of your customers then be ready spend on infrastructure, resources, and everything that will guarantee the best customer service from your side.
But at this rate, you will never meet your bottom line, and one of the elite ways to deal with this drawback is to outsource your customer service operations.

PAYROLL

Calculate the number of hours and pay your employees, wow is it really that simple, this payroll thing?
Not at all, as simple as it may seem, but your organization can face penalties if there are any sorts of incorrect form fillings. Through outsourcing, not only you are under the hands of professionals but you are also saving greatly in terms of both money and time.

WEBSITE DESIGN AND MAINTENANCE

Few organizations feel to have their own resources for the same, but trust me it is neither necessary nor cost-effective.
One can easily find resources around the world, who can give the best when it comes to website designing. Just make sure that your organization has confirmed with the client testimonials, previous works before hiring a web designer.

SEARCH ENGINE OPTIMIZATION

The audience around the globe, my question is, will you look for their behavior or prefer to look into your core business tasks?
You cannot neglect either, well, it is also necessary to see that your website is having a good visibility in search engines if you need a good business. Digital marketers would definitely know the best, not only your brand will earn a defined value, but you can reach your bottom line in no time.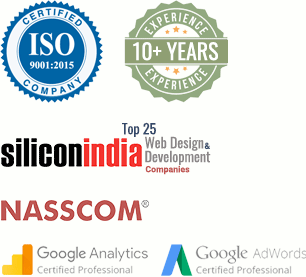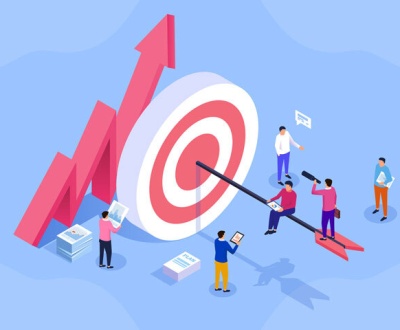 In the modern and rapidly evolving digital environment, businesses are consistently exploring…