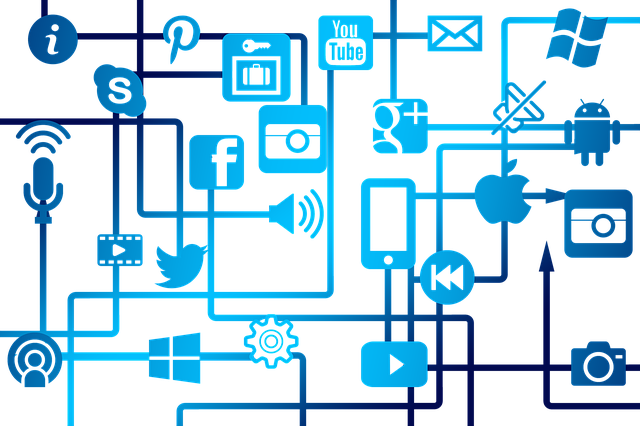 A fancy term, social media marketing is a method used by businesses of all size to connect with their prospective customers. Facebook, Twitter, Instagram, and LinkedIn are some of the popular social media platforms used for the same.
Looks pretty straightforward, but is that so?
No, it's chaotic out there; the social media industry has matured, leave the techniques, people, like most of the time even find it challenging to start.
But professionals, if you are reading this and want to progress any better then it's time you implement some key principles in your social media marketing campaigns that are being discussed here.
I asked you to follow some principles, are you not curious why?
Common Challenges faced in Social Media Marketing  
CHALLENGE I – Developing SMM Strategies
Marketing campaigns always demand creativity and coming up with one and to be ONE among the best is not easy.
Things will not work even with the best creative heads working on your campaign if it's not carried through successfully.
CHALLENGE II – Turning Visitors into Customers
Actually, this is the most prominent challenge, improving the website's conversion rate.
Traffic without conversions is a dead investment and that is the reality of most of the marketing campaigns today.
CHALLENGE III – Measuring ROI
According to the recent survey, 61.4% of marketers picked measuring ROI as one of the top three challenges.
It's difficult mainly for three reasons.
When there is no focused goal.
No tools or right software to measure.
No knowledge how UTM tags work.
Social media marketing is powerful, promises great results, but not unless the marketers understand what contributes to the bottom line. So, it is impossible to see any effects of the campaigns.
List of Key Principles that has to be applied to Social Media Marketing Campaigns
 PLAN & PROCEED
 'Failing to plan is planning to fail'
Today everyone is a marketer, but does everyone succeed?
Most of them don't. It's because they don't do marketing with strategy. The strategy should be designed with three factors.
The first step towards social media marketing campaign is learning about the platform that you will be targeting.
I'll give an example for this.
Suppose your business is something giving service to employers and job seekers, then you should be using LinkedIn for promotion and not some random social media platforms. Doing this you will have a better opportunity of gaining more conversions.
By defining time-bound goals, it's easier to keep track of the workflow. You will be right on the trail, knowing whether the campaign is working towards your favor or not.
You have done all the hard work, but if there is no audience to appreciate your tasks, it's a waste.
So, use Hootsuite to have peace of mind.
CREATE AND GIVE TEMPTING OFFERS FOR YOUR CUSTOMERS
Social media marketing is all about reaching right people, at the right time and with a desirable product.
Desirable as in making the product as tempting as possible for the existing as well as new customers.
Everybody likes to save, so it's all in your hands about how you do that.
When you are giving offers on the product make sure it has a deadline. 'Today's deals', 'deal of the day', deals with a timer or add something that would push customers to take action.
Also, while you are attracting new customers you should not forget your loyal group.
To retain them you have to make them feel special.
Offer perks, reward their loyalty and make them stay.
LISTEN MORE, IMPLEMENT MORE
People like it when their queries are addressed. It's a way of showing that words are being heard and considered.
If outbound marketing practices are taking back burner it's because somewhere it's providing less opportunity for better bonding between a brand and its customers. And when if I tell that social media marketing offers more opportunities, then it's of no use unless you make use of them.
The opportunity here is a real-time conversation, but, are you making use of that?
Mindlessly, aimlessly if you just do campaigning, not stopping how people are taking in your actions, you will never succeed in your goals.
When you market your product or service, connect with your buyers. Know whether they are feeling delighted using your product.
Keep the conversation as humane as possible. Take their feedback and implement if you have to. This way you will gain their confidence and of course their interest for your business.
TRACKING AND MEASUREMENT: NEVER FORGET TO DO THAT
Is all your posts giving you traffic? Which post is leading your customers to the landing page? Which post is getting maximum shares? And which post has taken the cold spot?
All these questions, it is necessary you find answers to make sure you get some good ROI.
Tracking and measuring is a simple task. But with every new observation, you need to tweak your social media campaign to warm your conversion counts.
In addition to this, you can compare traffic from different platforms and check which works best for you, so that you can channelize your efforts only towards that.
TAKE A WARMER APPROACH, LET YOUR BRAND TALK HUMAN
What sets your brand apart from rest of the crowd?
Approachability and uniqueness.
And it's definitely not easy to do. Brand, when being promoted should be well-connecting with the audience.
Because, people like connecting with a brand that speaks human and not with the one, which throws complex words.
If you create a Picasso art with deep meaning, it'll for sure topple your business. When you are branding, you should make sure that your brand is fun, relevant, relatable, and easy to converse with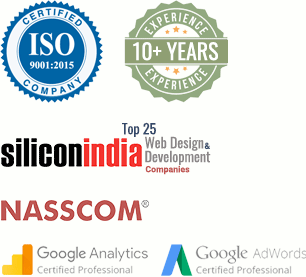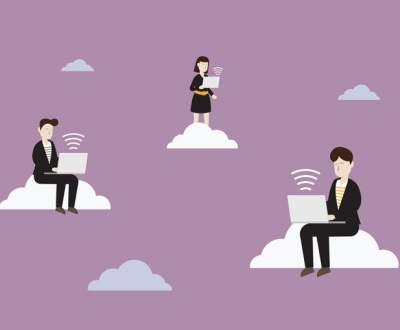 You need a website that stands out from the crowd, attracts and…