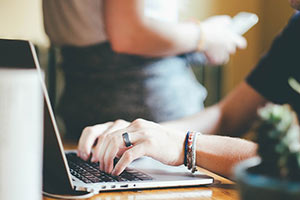 Is it DIY or outsource to a digital marketing professional?
THIN CAPITAL will push you for the first option; COMMON SENSE, on the other hand, will encourage you to go for the latter one. But, is it rational to go against the budget?
The question may send shivers, but definitely, it is a yes.
To make the concept clear, I'm going to write something like this,
Self-made digital marketer Vs Professional Digital Marketer
So tell me who can promise better results?
Of course, no one needs a degree to predict that!
Digital Marketing Statistics: What should you know?
Digital Ad spends share expected to grow almost 40% in 2018. (Source: thedma.org)
57% of B2B marketers stated that more leads can be generated through SEO comparatively to any other marketing drives. (Source: HubSpot)
93% of online searches start with a search engine. (Source: Vimeo)
According to Smart Insights, more than 50% of clicks go to top three search results of Google.
The numbers clearly show that digital marketing is the foundation for business growth.
Also, why do you think people are spending so much on digital marketing?
I mean are they fools to blindly follow some fad, spending thousands of dollars?
Of course not,
It's an art of taking a risk to stay away from the marketing risks and at the same time making sure that there is some productive outcome from their business.
Even after all these, if you still have thoughts about having a professional on board then let's go.
Reasons to Hire Digital Marketing Professionals
You will be Actually Spending LESS

Thinking about investments are common, but think less when you outsource because it is going to cost you less compared to what you are going to pay when you hire an in-house digital marketing team.
Well, that is the beauty of outsourcing and no wonder people have taken it as a habit, not as a practice.
Seriously, if you think practically, outsourcing is helping you save money.
You hire an in-house resource for marketing tasks, things do not work, again you hire, and well the cycle doesn't stop unless you break it.
And how to do that?
Well, Outsource.

A Team of Experts to Back You

When do you call someone an expert?
When you feel you can gain new perspectives and fresh ideas on a concept that others have failed to provide.
Marketing demands both and this cannot be met if you have a self-made digital marketer working on your digital marketing campaigns.
Having an expert hand to pivot the campaign is quite crucial in the current market scenario unless if it's not feasible, you can always outsource to a team of experts who will assist you.

You can Focus on your Core Business

Leave it to the experts, when should you think like this?
When digital marketing is not your forte.
Let's say your specialty is in website development, hiring someone or doing-it-yourself to save those few dollars can make your year wastefully expensive.
If you analyze deeply, the move can greatly affect the overall production rate as the in-house resources can be moved away from the tasks giving them more room to look into other development tasks.

Guaranteed Return on Investment

Does this mean you should not trust in-house resources?
No, of course not. The whole perception of outsourcing comes into picture when an organization has to carry two expensive elements at the same time, time and capital but is deficient of both.
Since it's not a wiser decision to hire someone devoid of marketing knowledge, outsourcing concept perfectly fills the gap with a good return on investment and certainly at a much lesser cost.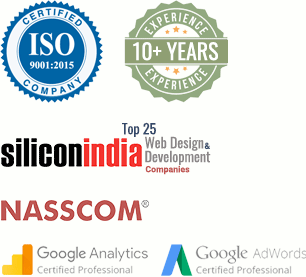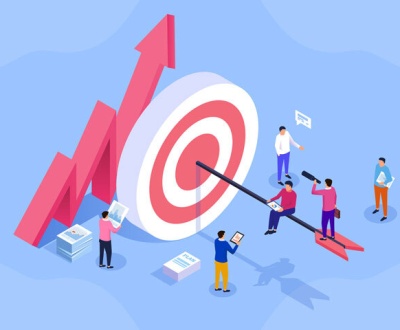 In the modern and rapidly evolving digital environment, businesses are consistently exploring…