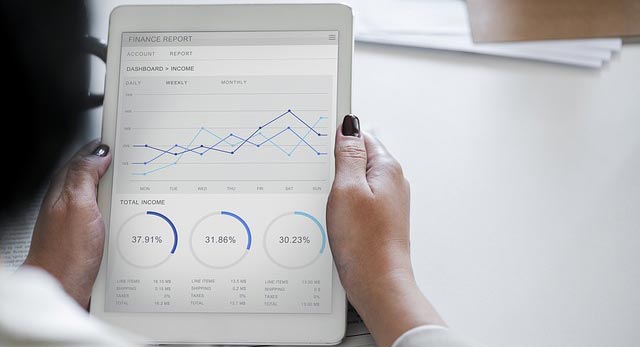 As a novice to PPC marketing concept, you may find it little challenging setting budget for your PPC campaigns. It is important you smartly set your Adwords budget, so in case you have very less investment to make you can reap maximum results and it happens only if you use the best practices.
The best rule to follow is allotting maximum budget for the best performing campaign.  But the question always looms around and it's not an easy one, like this one. How to do that?
PPC Budgeting, Some Rules to Play Smart
It's almost like reading tarot cards if you are a rookie, but these rules will help you.
1. Never Allocate Budget per Engine
There are multiple platforms such as Bing, Yahoo, Google, Facebook, and Amazon, etc, where advertisers can post ads and reach customers. Irrespective of the limited budget, it's a common practice that advertisers doing bidding and budgeting across multiple search platforms to maximize the benefits.
Under such practices, it would be good if PPC budgeting is not done per engine. That means randomly if you reduce the total Yahoo budget by 1% just to supply Google, you will be possibly taking your money away from the best performing ads on Yahoo and investing on the worst performing ads on Google.
So, irrespective of what search engine you are on, you should allocate budget only by the campaign.
2. Shell Out (ONLY) to Converting Campaigns
It's all in the numbers. PPC advertising campaigns demand continues investment. If you have started with five ad campaign across different platforms, it doesn't mean you will continue investing in all the five.
From time to time you analyze and track down ad campaigns that are giving you conversions. Rest, you can stop unless you have the budget to rework on that campaign and start over again.
3. Use Google's Campaign Budget Estimator Tool
Using Google's campaign budget estimator tool, you will have information on three key factors.
The cost of an Adwords campaign differs for each keyword, your product, services, and the overall competition.
For instance, you might be paying $6.80 for an ad with keyword 'Web Development', while $30.23 for 'Small Business Loan'.
You cannot blindly start a campaign unless you know how much you may be required to invest. To be specific in such operations, using Google Keyword Planner Tool is the most suitable option.
You cannot by random predict the time frame. There are three things you have to consider before you can estimate the time frame.
You have to contemplate search volume for intended keywords. For e.g., higher search volume may require a shorter running campaign and vice versa.
A brand new campaign takes up more time (up to three months), so you have to plan both time and cost estimates.
The performance of your products and services may also be affected based on the season demands. So keep that in mind.
SALES CYCLE & CONVERSION RATE-
Having data on sales cycle and conversion rate gives you a clear picture of the budget estimate. So ask yourself these questions.
What are the activities associated with closing a sale?
What are the other actions you require a customer to carry out?
The conversion rate for each action.
The total investment for each complete sales cycle.
4. Use Google's Campaign Report
You have to do this to determine (IS) impression share metrics.
Impression share (IS) is the number of impressions you received to the number of impressions that were available. Impression share is based on various factors including bids, quality scores, settings, Ad rank, and approval status.
Create separate columns for IS budget and Exact Match IS. Use impression share data and check if inadequate budget is causing you to lose impressions. Also, based on the status of Rank metric, you can work on new keywords and improve quality score and thereby the budget spending.
5. Split it – Branded & Unbranded Campaigns
Over branded content and non-branded content, the former has improved reputation.
Most of the time, it's desiring to use both branded and unbranded keywords together for the same product. But as a branded keyword has more reputation over the non branded keyword, the latter may undergo poor performance.
Hence, it's always good to create separate campaigns for the branded and unbranded keywords including the budget.

6. Try using Content Network Only Campaigns
Search Network or Display (Content) Network
A content network/display network is a network of sites, where advertisers can publish ads. Here you will see ads on blogs, online newspapers, YouTube, and across the internet.
Under search network, advertisers place text ads in the search engines.
Now, it appears many a time the Google Content Network Campaigns have performed better than search network campaigns. So, experience better results, budget the campaigns separately for each network.
7. Have Two Budget Worksheets
At the end of the month, you should not be surprised with either over or under budget.
To avoid that create two budget worksheets. In one of the worksheet, record everyday expenses of that particular month and use the other for dividing the remaining monthly budget by the number of days left in that month.
8. Monitor your Budget Expenses
It's the everyday progress Vs everyday expense.
As explained in the previous point, if you have properly managed the worksheets, it is easier to determine whether you are ahead or way behind in making any progress.
9. Don't Hesitate to Spend on Best Campaigns
One of the best ways to avoid overspending on your PPC ad campaigns is to stop investing in ads with zero or limited conversions and spend more on high converting ad campaigns.
10. Be more Detailed in Budgeting your Campaign Structure
When you are making a huge investment in your PPC campaign, your focus should be more fragmented for the campaign structure to get full value. Because, once you segment your campaign structure, it's easier to dig deeper into the performance metrics and make informed decisions for optimized results.
Contact us
Contact us to discuss your PPC related requirement. Get in touch with us by sending a message through our contact form and we will reply back ASAP. We can discuss how we can strategically offer PPC services for your organization.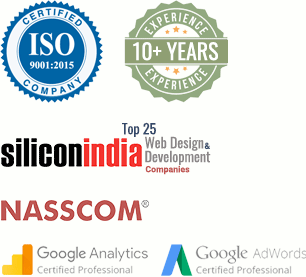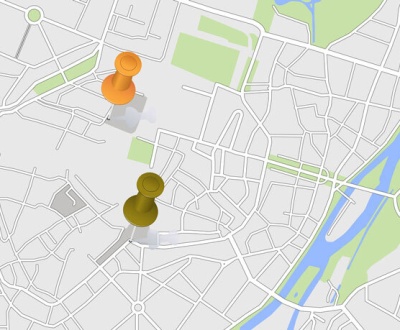 Let's assume you have two options- shop A and shop B where…