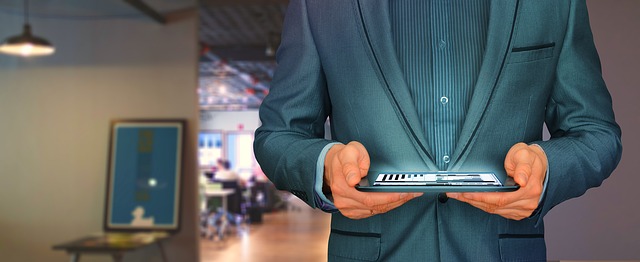 Even today most of the businesses use brochures to market their business products and services. A website may do the universal job of marketing, providing information to the viewers, anytime, anywhere, but a hard copy is something you cannot replace to date.
Online or offline, the main purpose of marketing is to reach the audience and build your brand. Online marketing may seem more result-generating but a well-designed brochure can also make a solid marketing tool. In earlier days, brochures were referred as catalog, leaflets, and pamphlets, but the purpose of the brochure has remained unchanged.
Unlike online marketing in brochure designing, there will be no emphasize on keyword techniques or other energy-draining concepts, all you have to do is be creative, use high-quality images, write great content, and present it to your customers.
We are speaking so much about brochure design, why not know the definition?
"Brochure is a small Book or Magazine that contains information and pictures of a particular product or service."
What should a Good Brochure Design Have?
A Solid Headline

There a huge difference between a funky tagline and a solid headline. Readers do not appreciate tagline or empty words about your brand. A professional looking brochure should have a clear, attention-grabbing headline explaining the benefits or that unique selling point about your business. Your headline can target the problems of customers. For instance, if your company sells skin care products, then your headline can read something like this, 'get clear skin in 14 days', this looks quite impressive, for me.
High-Quality Images

Dry words don't sell anymore; use pictures. But again don't stuff your brochure with images. Keep it precise, clean, balance descriptions with suitable high-quality images.
An advice for you, if you are promoting your products use the actual pictures.
Right Font and Font Size

How do develop the interest of a potential reader?
Good typography?
It's obvious a brochure is designed to provide information, but if you neglect the typography it can spoil the mood of a reader.
The content should have a good readable font. If you have done that right it means you have won half of the battle. Coming to the font size, there is no magical number for that, you should select size, which you feel readers will convenient.
Strategic Use of White Space

Be it a website or brochure you cannot overuse the space. Even eyes need to breathe if it's going through something. Do not go overboard with colors, images, or even text, remember less is more.
Appropriate Brochure Fold Design

Some of the common brochure formats are single fold, tri fold, Z fold, parallel fold, catalog, and etc. A tri-fold or z-fold brochure, for instance, these formats is not suitable if you are going to have huge pictures and a lot of white space. Quite similarly, each format has to be used with a definite purpose.
Wise Choice of Colors

Apart from typography, even colors influence the mood of readers. Also, the colors should be chosen wisely, as per your business, it should convey the purpose of your products.
Use black, if you are selling luxury items or color green, for natural lifestyle products, take time, do research, and you can even follow few basic formulas and make your brochure highly attractive.
The Call to Action

What is the purpose of you designing a brochure? You want people to read and then contact you for products and services. And how do you make them do that?
Have an action item on your brochure, a call to action element. Include a coupon or special promotion, request a response, or give them a reason to call, like, 'to get an appointment call' or something of that similar.
Or straightaway, be specific, use the most common call to action, 'contact us for more information'.
Brochures are definitely important for any marketing campaign. Combining with other social marketing campaigns, it will be a huge push for your business.

How a Business benefits from a Good Brochure Design?
Adds Credibility to your Business

Even a gadget-free approach can be highly effective for your business; a well-detailed brochure is a perfect example.
With a complete detail about what your business is about and how customers can benefit from the services can easily gain the trust of customers. A comprehensively designed brochure also highlights major benefits of the products and services. It addresses customer pain points, and like I said explains how the products can be solution for their problems.
So design a brochure that will educate readers, convey good credibility, improve the authority of your brand, and influence customers to take action.
Easy to Reach Technophobes

Do you think all people are digitally connected?
No, you will be shocked to know there are a huge number of people who are technophobes.
Technophobes are those who still have a landline phone (only), no computer, no internet, and of course are ignorant of technological evolution. So how do you reach these non-tech savvy, potential customers?
Of course, through brochures!!!
Allows for Targeted Marketing

Have you heard this before, "if you are marketing to everyone, you are marketing to no one."
Targeted marketing is the best solution for this. You don't waste your efforts on wrong people. Let's say you are selling pancakes in San Francisco, it's a very small-scale business, and will you broadcast for the whole California?
No, of course not.
Unless you have a zero idea running a business or not bothered about your money.
So, make an economical choice, create beautiful brochures, distribute in the areas you want to target and sell pancakes conveniently and economically.
The most cost-effective Marketing Solution

Businessmen prefer inbound marketing over outbound marketing because it is more effective in terms of cost as well as reach.
But comparatively, to online marketing, brochures are cheaper. You can easily design, sleek, modern looking brochures inclusive of all the information about your business and products with a very less investment.
All you need is a professional graphic designer to help you. No heavy budget or exclusive time investment, you can reach loyal customers, potential customers, business partners with very less effort.
Contact us
Contact us to discuss your website design and development related requirement. Get in touch with us by sending a message through our contact form and we will reply back ASAP. We can discuss how we can strategically offer website design and development services for your organization.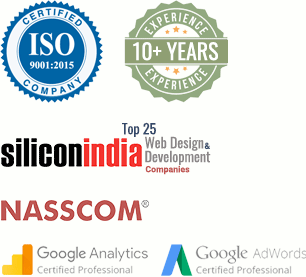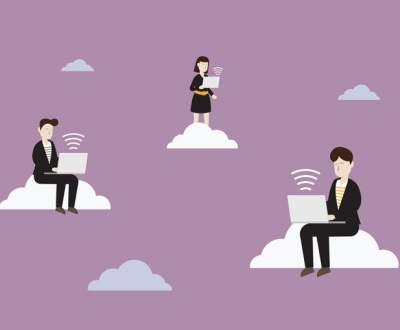 You need a website that stands out from the crowd, attracts and…