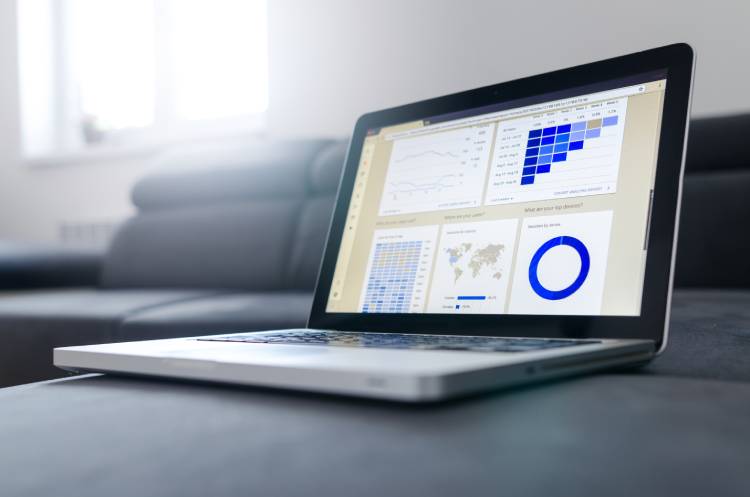 A quote by Bernard Williams
'We grow a little every time we do not take advantage of somebody's weakness.'
When do you say you felt content with the results-driven through your digital marketing and SEO?
Of course, when your customers start acknowledging your efforts. It's all about getting right, yes but let me tell you one thing, the digital marketing landscape has today evolved to greater lengths and it's not easy to make your customers bow for your brand, not anymore.
Thinkers should think beyond the traditional keyword strategy or a good spot on SERP and have a look at neighbors. Neighbours as in your competitors. What are they are up to? How are they going with their digital marketing campaign? Is the SEO thing working for them or not?
If things are working, then how? And if not, how to make it an opportunity for your business?
In this blog, you will learn about SEO competitive analysis and identify the true opportunities to outrun your rivals.
SEO Competitive Analysis: The Technique of Approach
METHOD I: Choose Keyword; Narrow Down your SEO Competitors
When you have chosen a certain keyword for your business, it is necessary you check websites that are ranking well for that particular keyword.
You can use SEMrush for picking up the most profitable keyword, as in those keywords that your competitors are ranking for. Also, there is SearchMetrics, through which you can easily identify your competitor's SEO keyword focus and PPC.
Note: It would do well if you use a good number of tools.
Keyword Planner– Get a list of all possible keywords relating to the primary keyword.
Spyfu– You will get access to the list of keywords that your competitors are bidding for.
Alexa – To identify your competitors, the high-ranking websites.
METHOD II: Create a Sample Set    
Since you are set to compare yourself to certain websites, why not do it properly. It makes evaluation easier and helps you stay right on the track.
Let's say you have taken the reference to top five websites.
Create a sample out of each website.
And the sample should include the homepage, product page(S), and other content-rich, high-ranking web pages.
METHOD III:  Score Reference Websites
Why should you score?
Because you need to pick the best out of the best.
It's easier to compare and score each one of the websites. You select a score range, the category to be compared from each sample website. Suppose the content is unique on each website you can score them a positive number.
If you find any website with duplicate content within the web pages, you can score that sample set a zero. This way you can determine the performance of each and select the best.
Checklist for your SEO Competitive Analysis
Technical Optimization
It includes every element of an SEO layout.
All these elements help Google understand what your content is all about. So, if your competitor website is meeting Google's requirements you can analyze the path and try to bring in the same. If not you can identify the issues or errors and make sure your website is free of that.
Meta Description, Title Tags, H1
If you are measuring these factors, then make the process as quantitative as possible. For example, if I have to take H1, I would consider it technically optimized if it's available only one per page. As in, there should be only one H1 tag per page.
No Broken Links (error codes)
When we say a website is technically optimized, it should not have any traces of broken links or error codes such as 403 forbidden error or 404: page not found.
You can either check manually or use SEO Meta in 1 click plugin for analyzing the backend structure.
Check whether your sample websites have schema markup implemented. Use Google's Structured Data Testing Tool for that.
The markup should be error-free and available for product page as well as other resource pages.
 Backlink Strategy
A website's popularity shoots up when it is structured on a solid backlink profile.
Since you are weighing the performances of each website, you should start by analyzing their approach behind the scenes. And by doing the backlink analysis on your competitor's website, you will find,
More about your industry.
How are they ranking?
Or what strategies they are using for acquiring backlinks?
What approach is not working for them?
OSE, Majestic, Ahrefs, CognitiveSEO are some of the online tools that can be used for backlink analysis. Some tools are free, while some are paid.
If you are looking forward to a detailed report, use paid tool.
The Influence of Social Media Platforms
How much do they have?
If your competitor is successful, it is practically due to the social media platforms. You can use Social Media Competitor Tracking Template and compare the key metrics.
Search any top ranking website, you will find them marketing on at least two to three social media platforms. Through template, you can individually gather data on monthly blog posts, average number of comments, top posts that have enjoyed maximum shares, engagement, and of course the one that is giving good traffic.
Facebook, Twitter, Instagram, you have all the data that you need to understand your competitor. So use this information to your benefit. Develop a strategy that would help your grow above your competitors.
Conversion, how are they scoring?
Conversion, finally it's all about conversions and obviously, if your competitor's website doing well with that, you should look into every possible element that is influencing for such possibilities.
For instance, CTA button, it is one of the most important elements, where its appearance, position, color, size, and the text or words matter a lot.
A simple button like this is designed to direct users to perform certain activities that are beneficial for both the parties. So, anything wrong about this button could have a negative influence on the user experience. Now, since we are speaking about SEO competitive analysis, let's us analyze things that need little observation.
As a customer, analyze.
Are you getting a clear message from CTA?
Is it clear, concise, and persuasive?
Are you finding it logically placed?
Doing this analysis will help you a lot; it's a bonus for you. You can implement what has not been implemented and out beat your competitor.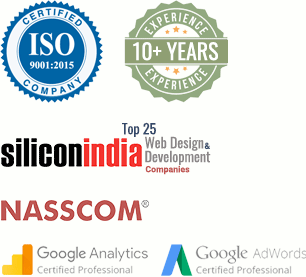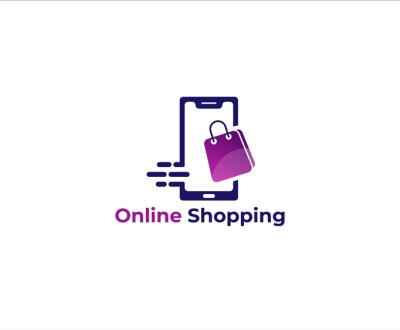 You may be a super successful businessperson when it comes to offline…