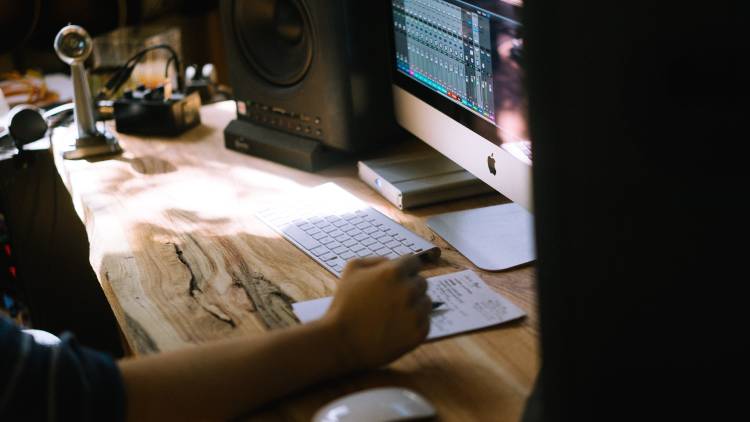 Outsourcing data entry tasks to India can give you a lot of benefits. Lowered costs, high returns, access to skilled resources, and timely deliveries. Asian countries like India and Philippines are the most preferred outsourcing destinations, with India having a lion's share in the industry. According to creditdonkey.com, 59% of the employers worldwide hire Indian resources and 22% of companies have plans for moving their business operations to India.
Coming to the current market scenario, the data management has become more than monotonous operation. They are still monotonous but with amassing importance.
Yes, management of data has gained staggering value, with big data promising better smart decision-making capabilities, organizations either have to hire an in-house team or outsource to professionals who can do that.
Organizations definitely need professionals because; these tasks are time-consuming and can impact the growth of their business.
In this blog, we are going to learn about few data entry jobs that can be outsourced to India. Outsourcing keeps you away from extra effort, overhead costs and allows you spend more time on other revenue generating tasks.
List of Data Entry Services that can be outsourced to India
Online & Offline Data Entry
Data entry at the most basic level involves data input into a computerized database such as spreadsheet documents or other tools. Generally, the task involves a resource to type the information from a hard copy into a system, writing online surveys, reviewing documents, the compilation of data from websites and catalogs, entering coding information and accounting.
You can either outsource to data entry service providing companies or individual contractors who would completely understand their role and provide accurate as well as valuable services.
Image Data Entry
One of the most time-consuming tasks that should be outsourced today.
Image data entry operation involves the conversion of images into a chosen electronic format. Organizations generate a significant amount of image data on a day-to-day basis. And hiring a dedicated team for the task will be expensive and also it is not easy to grow a team with the scaling requirements. The best, cost-effective solution is to outsource to professionals who are adept with new technologies and tools and promise better production numbers with quality.
Image capturing, sorting, storage and retrieval, database file creation from images, scanned image data entry, and image conversions are some of the tasks that can be outsourced.
Data Enrichment
In simple words, it is the improvement of raw data. Today a simple data is considered the most valuable asset for any organization.
Every day, loads of data get generated of varying complexities and it is necessary when these data stored in the database should be accurate so it would be a useful asset for future analysis.
Data enrichment may be as simple as correcting typographical errors or possible misspellings in the database.
The team you are to assess the data enrichment tasks should make use of solid methodologies to maintain the quality of your data.
Data Extraction Services
Data extraction process exclusively demands one thing, your TIME.
You have every data that is necessary to make informed business decisions, but the data, which is available; is it in a usable format?
If you extracting unstructured data, your approach should be precise and superior, for which you need to invest time heavily.
Data extraction process is very complex, it involves,
Identifying and classifying the data sources.
Assessment of data quality.
Assessment of data reliability.
Creation of the extraction process.
Building an automated quality assurance process/ QA process.
Consume and use the extracted data.
Database Development & Migration
Data entry operation refers to the compilation of data from various sources, converting to a suitable format, and finally storing in a database that can be accessed for future analysis.
But what is stored in these databases?
Every website requires a content management system, so the product data and other information can be easily stored and managed. And equally, it should be supported by a good hosting plan, so that website would have good operating run.
Database development and migration refer to designing of custom databases for organizations and moving of databases from an existing system to the new one. These processes are tedious and require resources to use sophisticated methodologies to keep data secure from unauthorized access.
By outsourcing to India you will have experienced staff working on your database needs at a cost-effective price.
Document Management Systems
Document management refers to software that organizations use for storing, managing, and tracking electronic documents. It requires the involvement of team that would look over the process efficiently.
But organizations conscious of the budget can outsource to companies that offer these services. Standard practices involved in document management systems include
Storage location
Security and access control
Version control
Audit Trials
Check-in/check-out and document lockdown.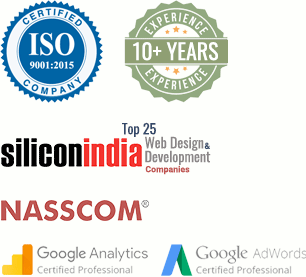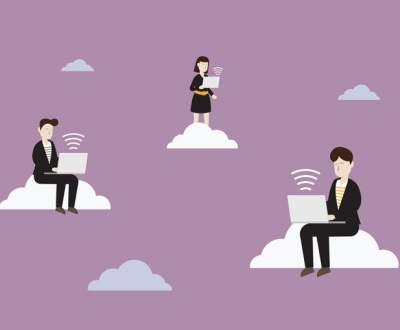 You need a website that stands out from the crowd, attracts and…