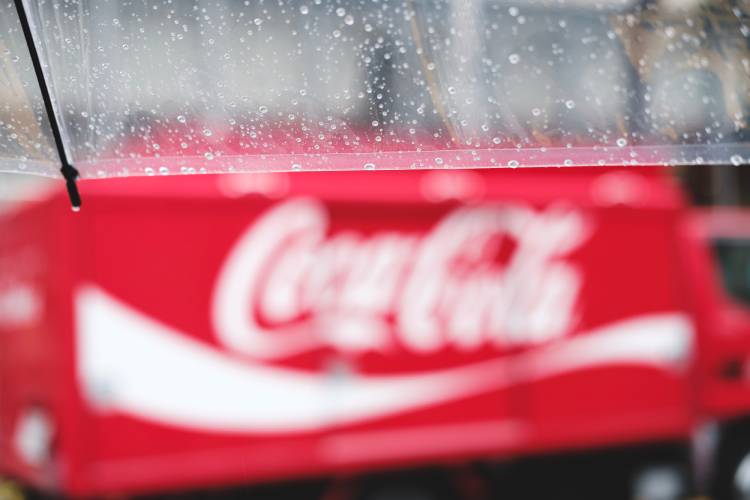 Branding is not a simple logo or slogan, but a way to make customers recognize you when they hear about your organization, product, or service. Corporate branding refers to marketing products under the brand name of an organization or corporate entity.
As per definition from search engine journal, 'a corporate logo is the visual piece of the brand- it's a visual way to represent who, what, why, and for.'
Developing a Strong Corporate Brand
So how do you create a strong corporate identity? Ask your best employees, each one of them will give different answers. A five-step process has been explained in this section, clearly defining how a corporate brand should be designed and developed. So study, before you create one.
STEP I: Vision Statement
Defining the power presence of your brand in few words.
The brand 'Oxfam' has this statement – 'A just world without poverty', only 5 words and people can understand its uniqueness, where this brand is headed or what it is going to achieve in the next few years. Customers should easily remember, so keep it simple and inspirational.
STEP II: Mission Statement
Let me take Facebook, it has defined its mission quite clearly and it reads something like this,
'"To give people the power to share and make the world more open and connected."
 Specifically, your mission statement should address these questions,

Which is the specific market that your company needs to address?
What are steps taken by your company to address these issues?
The principles that are defining your company's approach.
Why should customers buy from you and not your competitors?
STEP III: Essence
The brand essence, I'm not being poetic, if you are thinking that way. Essence is the core or significance of your brand. It's the experience a customer feels when he encounters your product/service (brand). Like 'Disney is Magical' or 'Lamborghini is exotic'.

STEP IV: Personality
Unique, Caring, Fun, Trustworthy, Creative, these are some of the adjectives we use while describing a person, same way, even brand has personality. It is defined usually through the products they sell.
Woodlands sell hard boots; hence its personality is ruggedness/outdoorsy/ready for adventure.
STEP V: Brand Position or Value Proposition
As usual, you will be speaking about the target market, persona, demographic, and the product you sell. But the important point is to define your brand promise and how your brand is different from the competitors.
Company 'X' and company 'Y', both are selling sunglasses, company 'Y' may be selling the same products at a lesser price, and so that is how they are different in their value proposition.
Products from company 'Y' are economical, a reason enough to get customers go for that brand.
Reasons why Corporate Branding is necessary for a Business
Irrespective what size of a business you are running, you need to have a good corporate presence, to make customers remember you, to be more specific, your organization, logo, name, services you provide, and the USP.
It's not just that, but there are too many good reasons a business or an organization can have to have good corporate branding presence.

Builds Unique (Corporate) Identity

Starbucks, its Coffee, McDonald's, it is fast food, Apple sells high-end gadgets and software applications, likewise, each and every brand is unique and fills in specific requirements of customers.
If you are marketing something you need a name to represent yourself, your organization, the products or services, and a corporate brand provides that identity. Having a strong brand identity helps you stand out from the competition, project your values, visions, and attract ideal customers.
Improves Brand-Customer Relationship

If a website is a physical medium for connecting with a brand, corporate branding is a visual medium to connect with a company or an organization.
Think as a customer, what if a brand is your best friend? Will not prefer the brand over the rest in a crowded marketplace? A strong brand identity makes it easier to develop a bonding relationship with the customers and help them in making good buying decisions.
Creates Trust

A comprehensively designed brand clearly explains the vision and mission of an organization. Strong statements often prove quite influential on people.
Reputation and trust are some of the heavy-weight words that matter for the success of an online business. Customers cannot meet every seller and nor the seller can meet every customer he wants to do business with. Such pitfalls can be covered through strong brand identity. It creates trust, and people are more likely to buy or do business with a brand that feels reliable.
It's a Sign of Quality

It doesn't matter whether your brand is cheap or expensive, but customers expect a level of quality from your products and services. It is built over a time, a mutual effort from your side. Providing quality services, you will make your customers associate your brand with quality.
Add Value to your Business

Nokia was not doing so great, but did not go out of the market, instead was taken over by Microsoft in a million dollar business deal. It was the same case for Yahoo, Verizon, a giant telecom company acquired the company for $4.83 billion.
What made the acquirers spend millions on something that was losing its market? Is it the products or services they were providing?
No, it's their brand value.
A solid corporate brand adds value to your business and promises a long-term success.
Contact us
Contact us to discuss your website design related requirement. Get in touch with us by sending a message through our contact form and we will reply back ASAP. We can discuss how we can strategically offer website design services for your organization.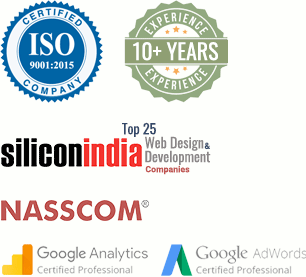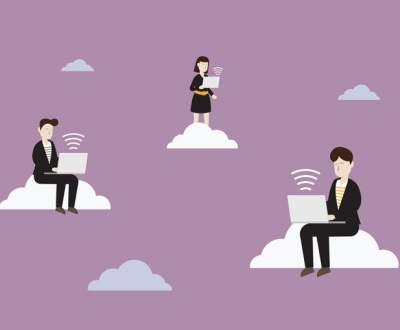 You need a website that stands out from the crowd, attracts and…