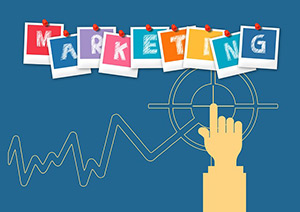 Online marketing methodologies, you will definitely get plentiful and there is no doubt in that. But what makes them different? And how to choose the best is the question. For instance, how is digital marketing any different from inbound marketing?
It is high time we learn about few marketing methodologies that are giving organizations a chance to make some difference in their business operations. But to make that happen it is necessary to get updated about the expanding marketing practices.
Each marketing practice looks similar but definitely has some subtle difference.
What is Digital Marketing
The word 'digital' may make you think and conclude that
Digital Marketing = Marketing over the Internet (only)
But, it's a completely false perception,
Digital marketing involves marketing of products and services through the electronic devices as the medium./p>
Digital marketing can be performed both
Online as well as Offline.
Email, PPC, video, web banners, TV, mobile (text or media), applications, radio, SMS, electronic billboard, and much more all come under digital marketing.
Digital marketing is not some passing fad that took over traditional marketing practices.
Stats – Know about Digital Marketing
The average CTR of display ads is .06%. (source: Hubspot)
By 2019, it is forecasted that video will account for 85% of traffic in the US and 80% in global. (source: Cisco)
Chances of conversions come to around 70% when customers are retargeted. (source: Hubspot)
61% of marketers have increased their investment in email marketing in comparison to the preceding year.
Hoping that you are cleared with misinterpretation of the internet and digital marketing concept, let's move and catch on about inbound marketing.
What is Inbound Marketing
Inbound marketing is the process of attracting customers towards business through content marketing, social media, and search engines.
Building brand awareness, nurturing relationships, and generating leads, have been the main occupying focus of every organization.
Unlike outbound marketing, inbound method centralizes directly on attracting visitors and converting them to leads.
Conventional explanation for inbound marketing is as follows,
'Defined as a data-driven, strategic marketing approach, inbound marketing converts strangers into leads and promotes your business in a natural way.'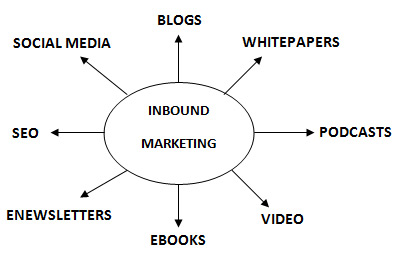 So, what do we see when we think of inbound marketing?
Or what comes to mind when we are to perform inbound marketing?
It's a multi-channel marketing process, where content is prepared extensively with the right set of keywords, landing pages, and of course call-to-action buttons.

Stats & Facts about Inbound Marketing
Marketers who practice blogging is more likely to witness 13X positive ROI. (Source: Socialee)
88% of marketers consider email as their primary channel for generating leads. (Source: Malligan)
80% of business organizations prefer articles over advertisements.
The average site conversion rate doubles from 6% to 12%, when organizations opt for inbound marketing. (Source: HubSpot)
Inbound marketing campaigns cost 62% less than conventional outbound marketing practices. (Source: Mashable)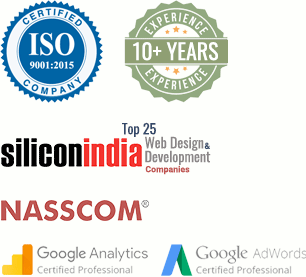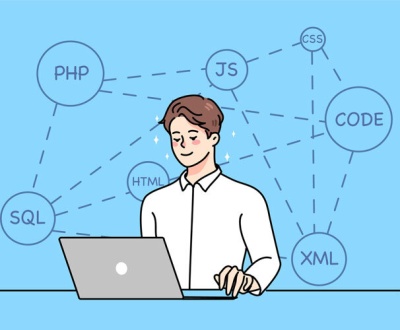 Outsourcing website development is a viable option for everyone out there- a…