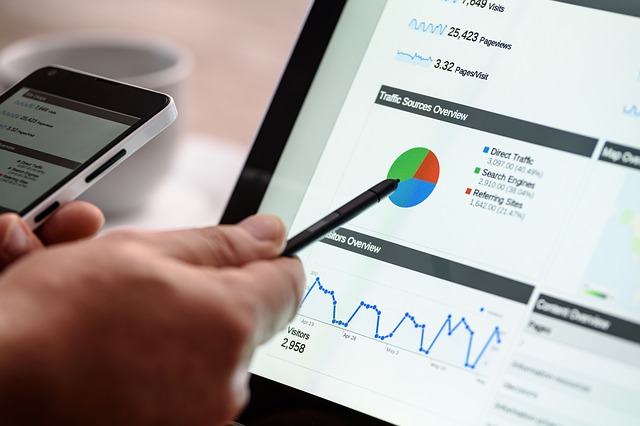 At one point it's easy to get confused between SEO and SEM. It's all in the details and understanding the long-standing difference that lies between the letters 'O' and 'M', 'optimization' and 'marketing.' The common awareness about SEO is organic search ranking, while SEM is related with PPC.
There is a lot more if we go in-depth. Digital marketers who keep learning with the evolving market do not find it difficult to comprehend or use the words individually, not as acronyms. The other half of the crowd, who keep to themselves, not bothered about new developments, often get confused using these terms.
In this post, we'll interpret each term individually and see why SEO and SEM are the key driving forces behind today's businesses.
What is SEO (Search Engine Optimization)?  
'Search engine optimization involves the process of drawing quality and quantity traffic to the website through 'free', 'natural' organic search engine results.'
Major search engines like Google, Bing, and Yahoo list the websites for users based on its relevance and significance.
'Optimization', the term refers to the process of making the websites relevant for search bots and web viewers. Your content will be crawled, indexed, and finally put before users. When a user puts a query on search engines, he'll be provided a list of websites on search results. These websites are ranked based on how good answers are designed for the query.
Basically, there are two types of SEO,
1. On-Page SEO
On-page optimization focuses on actions performed on elements within a website to improve its search rankings. There are a lot of things you can control within your website and that includes,
Optimizing Meta Data- Adding (not stuffing) keywords into title tags, Meta descriptions, Heading tags, alt text, etc.
Formatting Page URLs – Bot accessible.
Optimizing HTML Source Code.
Optimizing the page load speed.
Integrating content with social sharing options.
Mobile Friendliness.
2. Off-Page SEO
Off-page SEO focuses on actions that are taken outside the website. The actions performed focuses on improving the link juice to the website and of course, viewer's perception about your website.
Social Bookmarking.
Forum posting, Guest Blogging.
Developing high-quality, natural backlink profile.
Building domain authority.
What is SEM (Search Engine Marketing)?
According to searcengineland,
'Search engine marketing is the process of gaining website traffic by purchasing ads on search engines.'
Search engine marketing (SEM) involves attracting traffic to the website through paid campaigns. Ads are placed on the search engines and when clicked directs web viewers to the website home page or landing page, as it has been optimized.
These ads are referred as PPC ads, other terms we get to hear around this model are cost-per-click, paid search ads, and paid search advertising.
Today, SEM is being used an acronym for paid search. Under the paid search advertising, there will be no effort put to gain higher ranks, instead you buy the advertising space in the search engine results and appear on the top.
Search engine marketing strategy encompasses,
Search engine advertising
Search engine optimization
Social Media Optimization and Link Development
Conversion Rate Optimization
Distinction B/W SEO and SEM
Even though SEM strictly involves PPC campaigns and activities, it also includes components of SEO, and SMM (search media marketing), which is the main distinction that can be found. So if we have to focus only on these two terms then SEO is the subset of SEM.
Which is the Better Marketing Tactic? SEO or SEM?
Businessmen around the world are using search engines to grow. Whether they are entrepreneurs or established business owners, the power of internet they cannot ignore. They have to make use of the platform and are diligently using it. There are so many options, it's necessary to understand where to invest, sponsored ads? Or search engine optimization?
To help you out from this dilemma I have explained few points that you would essentially guide you make a smarter choice.
SEO
A. PROS
Higher Sustainability

Long-term business goals should be supported with marketing strategies that work for the same period. SEO campaigns promise long-term performance, you can maintain your search engine rank without spending more.
Better Click-Through Rate

Under SEM you pay for every click and there is no guarantee you will have contended clicks. Organic search results attract more clicks and you will end up gaining a high good number of click-through rate for a longer time.
Less Expensive

SEO campaign doesn't require continuous investment. You put money once and that is sufficient to keep your campaign up and running till you want to stop.
B. CONS
Huge Time Investment

If you are a small time businessman wanting to launch your product at the earliest, SEO campaign may not be much help. You can enjoy good search rankings only after you work on your campaign for a certain period.
Ad campaigns allow you reach potential customers in less time and you can expect good results in that small time-frame.
Requires Regular Backlinking

You need not invest regularly in your campaigns but you definitely have to work building backlinks every time you publish content.

SEM
A. PROS
Less Time to Reach Top of the Search Results

One of the greatest advantages of the paid ad campaign is you will reach above fold area of SERP in less time if you have bid for the right keyword.
Better leverage over Results & Budget

You can tweak every little element of your Ad campaign and make it generate profit for you. Also, you can decide how much you want to spend on your ad campaign and invest until you feel content with your return on investment.
Increased Brand Visibility

If you have bid for the right keywords for your Ad campaign, people will easily find your ads. It's much easier to create brand awareness in less time and improve the bottom line.
B. CONS
Requires Continuous Investment

You have to invest continuously until you want to maintain your visibility on top of the search engine result page. As the time goes on you have to invest more and not the other way around.
Competitors can Review your Campaign

One of the advantages of running a PPC ad campaign is you can check your competitors. If you can do that, even they can monitor your campaign, the competition only gets tougher, if this continues.
Ad Blockers may limit your Reach

Ad blocking software is having a significant impact on PPC campaigns. PPC marketers may fail to reach mobile users as they greatly prefer using the internet without interruptions from Ads.
Now, if we analyze the points, PPC is definitely the most effective, for you can find many benefits. But at the same time, you should be having sufficient capital to fund the campaign as long as you wish to continue. Search engine optimization may take time and effort but you will be investing less in terms of money and will be guaranteed long-term results.
Every business comes with unique requirements and goals, understand what your business needs and only then take up the campaign that best suits your interests.
Contact us
Contact us to discuss your SEO related requirement. Get in touch with us by sending a message through our contact form and we will reply back ASAP. We can discuss how we can strategically offer SEO services for your organization.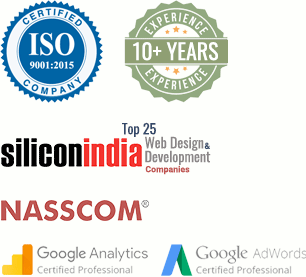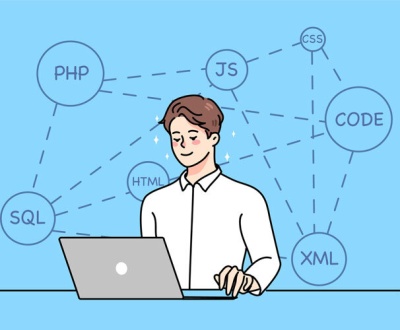 Outsourcing website development is a viable option for everyone out there- a…