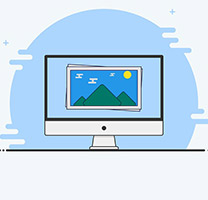 The word 'Parallax' has become a new conception for the web designers to enhance the digital experience of website visitors. In this blog, we will learn more about parallax and its importance in web designing industry.
A word of advice before pitching in, and bear in mind that parallax is not for everyone. Yes, you have read it correctly and to support this account we will check out few facts in the following sections.
About Parallax
It is not a new concept, but a new word for some, and in the web industry, it is a process of creating the illusion of depths. Confused??? Well, let me break down this jargon and explain with simple words.
If you are aware of traditional 2D video games, then parallax is never a new word for you. Multiple layers moved at different speeds, well every kid out there would have experienced that.
But today it is a new design style that is taking modern websites by storm. Parallax is a scrolling technique used in the websites to give intuitive user-experience. If you are not content with this explanation, then let me give you a textbook-styled definition.
"Parallax Scrolling is a technique, where the background images are moved at a slower pace than the foreground images creating an illusion of depth".
For one thing, parallax scrolling when implemented can give life to website elements, but on the downside, if you overdo it, it can affect the overall functionality. And in worst case scenario, the load speed and SEO of the website can experience maximum beating.
Four Principal Methods of Parallax Scrolling
A technique which made a huge leap from a simple gaming console to personal computers can be implemented through four different methods. Each of these is explained below.
Layer Method-

Under this process, multiple background layers are moved either vertically or horizontally based on the preferences. Also, these layers can be assembled to one other, without compromising the purpose.

Sprite Method-

Multiple static images are combined into a single file to give an animation effect when scrolled. Also, by displaying only the parts of an image, designers can reduce the overhead time that occurs while loading.

The Repeating Pattern Method-

This process involves the movement of individual tiles against a repeating background layer on the scrolling display.

Raster Method-

A smooth animation under raster method is definite, why? The lines of pixels of an image are combined before being refreshed from top-to-bottom with a minor delay in between before drawing one line and the other.
Before employing parallax method one should know that it is necessary to have a strong leverage on HTML5, CSS3, jQuery, JavaScript, and graphics design.
Where to implement Parallax scrolling technique?
A good question because there was already a caution note in the intro section that parallax technology is not for everyone. One page website, yes, if you are designing one then parallax makes a perfect choice for enhancing its appearance and functionality.
Notably, a part of the video game today has become an element of obsession for the web designers. There are lots of web designing trends out there with one basic goal, which is to attract the credibility of customers.
Having to retain or engage the customer interests in those few seconds is an uphill task right? Not unless your website has something exciting to offer. Of course, a parallax technique would help you in that. The approach not only promises the better user-experience but also generates greater conversion rates.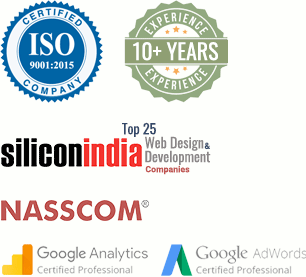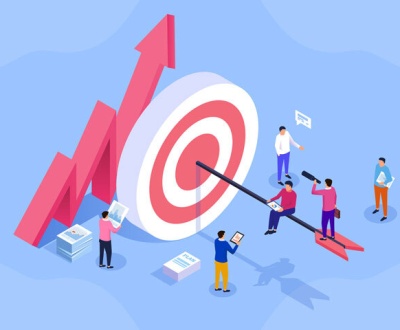 In the modern and rapidly evolving digital environment, businesses are consistently exploring…