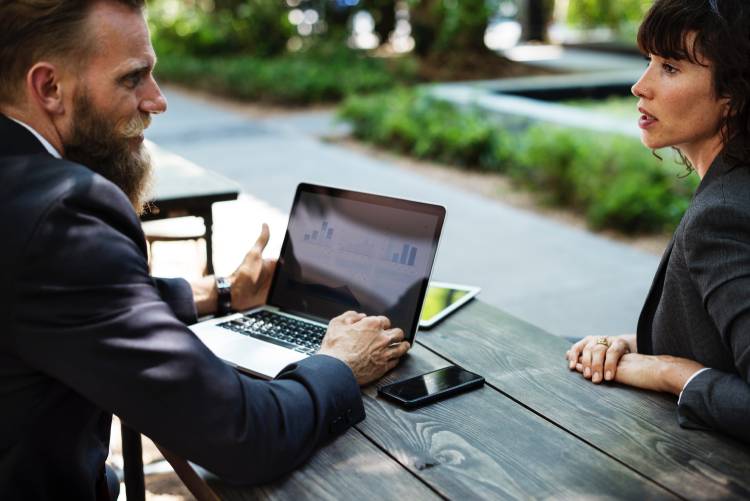 HTML, PHP, are some of the skills you look for when you are hiring a web designer, so, the same way if you are planning to have a PPC account manager onboard, what skills should you look for?
PPC advertising has evolved into one of the dynamic online marketing business, so trying to be a part of it or desiring to be under its shade, you need to do it right, you have to have the right set of skills or hire someone who has the same.
If you want to know something about the process, then a PPC account manager will be a part of search marketing agency, developing strategies and efficiently managing the overall ad campaigns. He'll be monitoring budgets of each search platform, tracking KPIs, and producing reports for management.
It's a lot of quality work actually, something you cannot learn in a fortnight and implement, you may learn, but there will a very less chance that your efforts will give any accountable results. Hiring a professional should be the suitable option, but if you are going to, then look for some of these qualities or skills to make sure you are having a right PPC marketer for your team.
5 Skills Your PPC Account Manager should have
Even the best PPC marketers should be having these qualities.
SKILL I: The Design Knowledge
The visual design makes the most important element of a PPC ad campaign. The term 'visually engaging ads' is used quite a lot, but hardly every ad designed for the campaign would match the expectation.
The ads designed should be clean, simple, and not visually cluttered. Proper care should be taken around branding, logo, and CTAs to have an improved click-through-rates (CTR). Your PPC manager should create super-creative ads that would break the ice and entice the users to click on the ads.
It would be much help if your PPC ad manager is aware of Google's guide to display ad sizes and rules and have a working knowledge of Adobe Photoshop and Adobe Illustrator.
SKILL II: Having Sales Training
Your PPC account manager can be the most valuable asset if he has Google's internal sales training. It definitely counts for the long-term growth and improve the bottom-line results.
Apart from that, your manager should be proactive and conveniently manage the solid relationship with the clients, for which he should be,

Priority should be always given for the client-first approach. He should be an active listener, understanding the business he's about to handle, their expectations, the marketing team involved, their inputs and insights.

Good at Objection Handling

Bill Gates said, 'your most unhappy customers are your greatest source of learning'.
It's a situation that every professional fear, handling client objection. There can be an array of issues, your resource should gracefully give time, understand why an objection has been raised and address the issues. He should manage good client relationship, gain their trust, and make data-backed recommendations. Doing so, any uncertain situation he will successfully clear the differences.

Practical in Setting Expectations

Oversell and under deliver, it should not be the case. Setting unrealistic expectations can cost you your customer's trust. Make sure your PPC manager is practical and not overselling your products and services.

Having Strong Research Skills

It's possible to put a strong, effective plan only when your resource has strong research skills. Whether it is keywords, analytics, or competition, the process should be comprehensive with a solid research.

Digital Sales Certification from Google's

Having a sales certification from Google will show the ability of your resource in selling Ad solutions to clients.

SKILL III: HTML & CSS
In today's world of marketing, having knowledge of HTML and CSS has become mandatory. Your PPC ad manager need not do hard-coding like a web designer, but he should be having sufficient knowledge about how a website works.
HTML5, the latest update of Hypertext Markup Language is used in designing responsive ads. Specifically, the marketers can quickly scale the ads to many formats and sizes, giving them an ultimate advantage over the ad design.
The relevancy is quite clear, if you are designing an ad, it should reach a large audience, where everyone uses different devices. Creating responsive ads is the only way to do that and thus improve conversions.
SKILL IV: JavaScript Expertise
To understand and efficiently work with digital marketing tools, your resource should be of hybrid talent.
Yes, apart from HTML and CSS, your PPC account manager at the very least should have some JavaScript skills to efficiently understand and use Google Analytics (GA), Facebook's tracking pixel, Google Tag Manager (GTM), and Adwords conversion tracking.
The digital marketing landscape is becoming more dynamic, and to stand out in the crowd, your campaign should have that shine absent from other ad campaigns. Optimizing your campaigns is all you have to do to. And being a marketer you should be updated with new concepts and incorporate them into your campaign and push them to next level. And using Adword scripts is one way to do that.
SKILL V: Should be a Skilful Writer
Words are powerful, when an ad campaign is designed, the terms used should be tangible and give readers a reason to click on your ad.
Like I said before, you PPC manager should be of hybrid talent. Technically, he should be self-sufficient, but also communicative to reach that ultimate goal.
The successful approach in building a better ad campaign is making use of points or the phrase that would address pain points in a very less space.
Currently, with a total of 140 characters of ad space to use, relevant keywords and strong call-to-action should be used to effectively communicate your unique value propositions, because that is what makes a brand to sell.
Contact us
Contact us to discuss your digital marketing related requirement. Get in touch with us by sending a message through our contact form and we will reply back ASAP. We can discuss how we can strategically offer digital marketing services for your organization.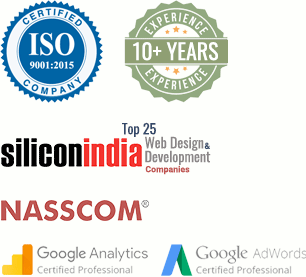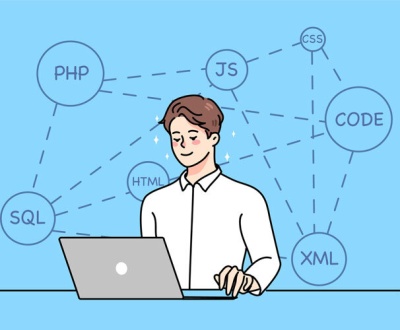 Outsourcing website development is a viable option for everyone out there- a…