Have a small budget? Learn more Reasons to Outsource PPC Management Today

Having an in-house PPC management department is one of the biggest luxuries for business organizations.
Cash-rich organizations can easily hire an entire team to manage their PPC activities, but what's the fate of start-ups or the entrepreneurs who are running it? How would they manage the upfront investment or the expenses that would come along the way?
Simple, they can outsource.
I know, we have taken capital deficiency as our main subject, but still, you find a lot other genuine reasons to outsource your PPC management department. So, let's learn a lot then. And speaking of which, let's start with something basic.
Introduction to PPC Advertising
PPC, also defined as pay-per-click is an internet advertising model, where the process involves an advertiser paying a defined amount each time his ads get clicked.
The advertiser pays for the visits or traffic; the process works completely contradictory to the SEO practice, where the traffic is earned organically.
Designing a winning PPC campaign is not easy. You need to have a good knowledge to research and select right keywords for the ad campaign.
Again, the cost comes into the picture.
You need to have professionals on board, and paying them would cost you more than you can imagine. Also, PPC advertising requires long-term investment. Managing costs you more and if the ads designed are not relevant Google will charge more for the ad-clicks.
As the campaign progresses, businesses will only have to spend more.
Other Valid Reasons, why you need to Outsource PPC Management
We already had a small talk about the disadvantages of having in-house PPC team, so let's move to some other big reasons that would give entrepreneurs enough room to think about the advantages of outsourcing their PPC operations.
REASON 1: Access to a DEDICATED PPC Management Team
When I say access to dedicated PPC management team, it also points to the fact that you will have the privilege to work with relevant tools and technologies.
No matter what operations a business organization outsources, professional agencies are preferred because they would have access to everything that is required for the current market.
The PPC campaign is not something that can be carried out by amateurs, you need to have the right knowledge, access to a proper set of tools, and of course a large team who would carry out the tasks at the time if the need arises.
REASON 2: You Will AVOID Beginner's Mistakes
The first mistake you will do is hiring someone inexperienced or working out the campaign yourself. PPC is not all about managing some account or advertising ads, it's completely about bidding and tracking reports.
Designing a PPC campaigning is a complex job. So when you do such mistakes, it will cost you more than what you are going to spend on a PPC agency.
Want to know what mistakes can cost you the benefits of a PPC campaign?
Here's the list.
Failing to use negative keywords as filters.
Not following proper naming conventions/not having campaign name at all.
Not using an automated process for running the campaign.
Getting the spellings wrong in the Ad copy.
Using too many broad keywords.
Not making use of the Geo-targeting option.
Not having similar content on the landing page, which is very crucial.
Except the last one, every one of these points listed here is purposed to attract customers to the website.
Once they land, the familiarity with the landing page is what going to make them convert from a lead to customer. Professional agencies would never do these grave mistakes that could cost you, customers.

REASON 3: You Don't Know IN & OUT about Bid Management or Advanced Reporting
Sorry, I took so long to address these issues.
Hmmm, so where are we???
Right, bid management and advanced reporting.
You definitely need "EXPERTISE" here.
An expert is called so, only if he has enough knowledge to do valuable research and do work worth the investment.
Now leave that, you know you are devoid of both the concepts, so I'll just brief about it.
Bid Management-
PPC bidding is one of the most crucial activities, where you will be bidding for a keyword that you find relevant to your business.
Managing the bids is very important. During the entire ad campaign, the metrics should be continuously monitored to see how users/consumers are responding.
And based on the response you have to optimize your ad campaigns.
Reporting-
You have to create a customized report that would guide you or rather I would say enlighten you about the way your campaign is progressing.
You need right kind of tools, knowledge, and proficiency to prepare one.
Since you don't have any of these qualities, you should outsource.
REASON 4: You want to spend time on CORE business operations
One of the most counting advantages apart from cost-cuts is you can easily free-up your staff to work on other core business operations.
There will no mistakes or apprehension about handling something; your internal resources can work in mission-critical activities, thus improving the production rate and business efficiency.
Contact us
Contact us to discuss your PPC related requirement. Get in touch with us by sending a message through our contact form and we will reply back ASAP. We can discuss how we can strategically offer digital marketing services for your organization.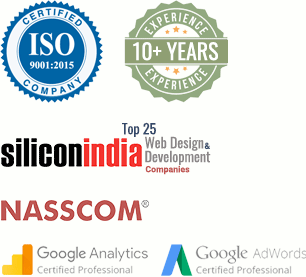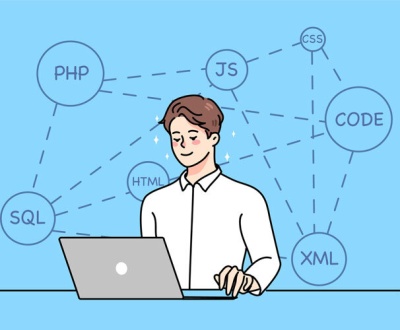 Outsourcing website development is a viable option for everyone out there- a…