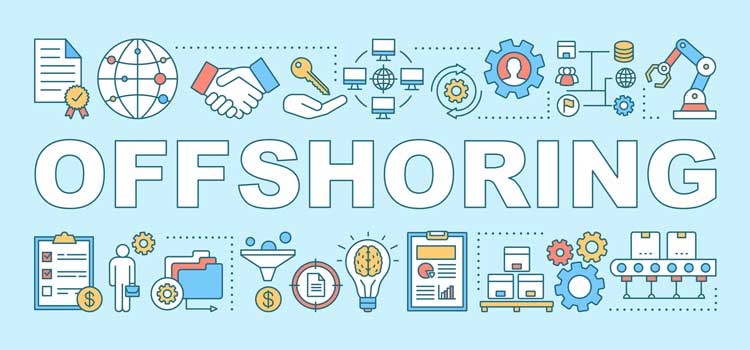 Outsourcing services in companies has become a standard phenomenon in the business world with the growth of digitalization. Since the last decade, India has gradually become one of the most on-demand offshoring destinations in the world. To the first world countries, offshoring to India is a strategic plan for software companies to reduce cost. It is also a medium to expand the business on the part of the other countries.
This blog will discuss the advantages and disadvantages of Offshoring to India in 2021, focusing on the whereabouts of offshoring to India and Offshore Industry in India.
What is Offshoring to India?
Offshoring to India refers to when a foreign company moves its business activities to India to save unnecessary costs. Two significant reasons for offshoring to India are the abundance of talents and tender government policies. Offshore IT Management has been the most prevalent offshoring business activities in India.
There are two ways to offshore to India,
Employ an external service provider in India to manage your tasks and projects. This process is known as offshore outsourcing.
You can establish a company in India and appoint your company in-house team to look after the commercial operations.
About the Offshore Industry in India
Foreign countries can offshore various business operations to India to achieve a competitive edge in the business sectors.
Indian offshore outsourcing services include,
IT Management
Software outsourcing and ITES
Intellectual Property Outsourcing
Custom Software development outsourcing
Medical transcription outsourcing
Healthcare Business Process Outsourcing
India looks after Offshore IT Management with these services, and the offshoring industry is growing on a quick note. The largest part of the Indian offshoring industry includes software and engineering outsourcing ventures. The top trends in the Indian IT sector are hyper-automation, intelligent systems, voice search, cloud technologies and 5G networks.

The Pros of Offshoring to India in 2021
Cost Reduction: Cost reduction is one of the most important reasons why foreign countries prefer offshoring to India. Here, one can decrease the total production cost without any damage to the quality. The process reduces the cost of recruitment, salary, and the new equipment setups. Cost reduction is possible due to the simple and inexpensive lifestyle in India.
Convenient Government Policies: Indian Government has implemented favourable business policies making the country an incredible offshore destination. Since 2000, with the launch of the Information Technology Act, the government started to introduce various monetary benefits in taxes and businesses. Now, reformative taxes like GST in the 'Digital India' has made India more appropriate as an offshoring country.
The abundance of Qualified and Skilled Professionals: India is one of the best service providers. Every year, India produces a large number of engineers and doctors through great universities. Whether you need Offshore IT Management or Business Process outsourcing experts, India provides you with a pool of talents. You can enrich your team with highly qualified people from India.
Easy to Communicate: The majority of the Indian people can understand, read, write and speak English. With their stronghold on the language, Indians do not face any problems while dealing with foreign clients. This communication flow keeps the workflow smooth and the performance rate high.
Quality Service: The offshoring companies in India have enough experiences in working with other global organizations. The rich portfolios of the companies are the proofs of their service quality. Most Indian companies match ISO, CMM, or SEI standards. A company needs to meet specific criteria to be validated by these standards. Indian companies are famous for their high quality and on-time services.
The Cons of Offshoring to India in 2021
Different Time Zone: In the case of offshoring, the time zone has a significant role. The Indian companies have to face 5-12 hours of difference from the western countries. To meet and match the time zone of both countries appears to be challenging.
Difficult to Track Operations: This is a common problem in offshoring services. It is difficult to track the employees and their performance from far away lands.
Cultural Difference: The Holiday calendar of the countries differs due to cultural difference. Sometimes, this difference may impact the deadlines adversely. These religious and cultural differences may cause misunderstandings.
Contact us
Contact us to discuss your Outsourcing requirement. Get in touch with us by sending a message through our contact form and we will reply back ASAP. We can discuss how we can strategically offer Outsourcing services for your organization.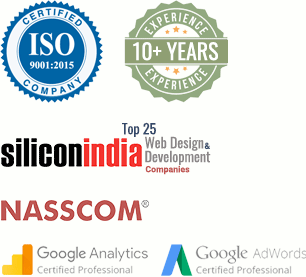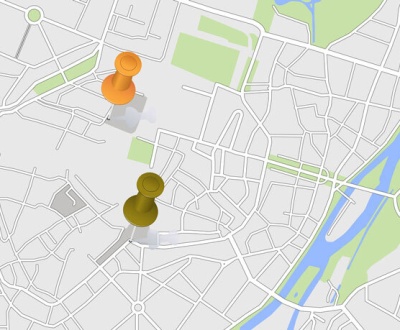 Let's assume you have two options- shop A and shop B where…