We are about to step into 2018 and we are still thinking a lot, a lot about outsourcing. The process is growing, still growing and has few trends that might prove challenging for outsourcing service companies.
The following figures clearly tells outsourcing is here to stay and will be more stimulating in the future,
59% believe that outsourcing has helped them reduce overhead costs. (Source: brandongaille)
57% of companies have increased the use of outsourcing. (Source: brandongaille)
Report from Deloitte in May 2016 stated that around 72% of companies that outsourced is currently outsourcing IT tasks.
78% of companies feel confident outsourcing their IT business operations. (Source: brandongaille)
Outsourcing is not anymore restricted to back-office operations, start-ups; why even the global brands have started to trust their IT tasks to third-party vendors without any reluctance.
Also, it's not something confidential that India is the top outsourced country. Organizations need tech partners and they don't mind whether they stay in the same building or across the border. All they mind is the quality of service at a not-so-overwhelming price, which India is providing.
Here are top 5 outsourcing trends that service providers should be looking forward to adopting.
5 Outsourcing Trends that we should know
Intelligent Automation

Is it a trend or threat to the outsourcing market?
It will not be much time before it is proved that machines are future because automation is coming and will be everywhere.
More production with no/zero manual errors, no resource to pay, with automation paying such benefits, every organization is on the front to adopt it.
Automation can potentially bring down the outsourcing market, deals will shrink and of course, the service providers have to brace for the impact and look for ways to rebuild their respective roles and responsibilities as per the development.

The Hybrid Cloud Service

Cloud computing has always been a source of confusion, with the terms public, private, and hybrid being the cause.
With public cloud being a cause for data security concern, while private cloud remaining private for some defined organization. Hybrid cloud technology formed a perfect intermediate solution for organizations with cloud technology needs.
The hybrid cloud is that medium of cloud computing, where both public and private clouds are utilized.
Organizations can easily manage both sensitive and non-sensitive information by adopting hybrid cloud technology.
According to MarketsandMarkets, $91,740,000,000 is the expected hybrid cloud market in 2021.
With such predictions, outsourcing industries will see a promising year ahead.

Machine Learning

While automation may create some disturbance in the outsourcing industry, machine learning is a silver line in the dark cloud.
Machine learning is the sub-field of Artificial intelligence (AI) and is one of the promising technologies that will define future. The future today lies in big data, and every organization is behind learning the huge volumes of data to make valuable business decisions.
But the problem is they cannot do it manually, AI and ML are being utilized, which are not easy to learn. Again, something complex but a valuable opportunity for outsourcing companies, because organizations, if they want to, will not find ML experts as easily as their work demands.
Machine learning is not here to swallow the jobs but to make people work smarter.

Data Security & Management

Businesses today are heavily investing in modern technologies. They are the assets that should be well-protected if they want predictable growth. Relying on firewalls will not keep them away from data breaches anymore or the cloud technology. It is required they monitor their data network with exceptional care, which requires nothing but a dedicated team with grounded knowledge about the same.
Leaving the global corporations, if we take the fate of security operations of small and medium enterprises, their budget may not allow them to have professional in-house security team who can manage the tasks for them.
This is where outsourcing comes in. It is affordable and SMEs will find it easy to have security service providers with diverse security backgrounds.
Since India is the top outsourcing destination, it can find a spectrum of opportunities in the backdrop of automation as data security and management cannot be automated.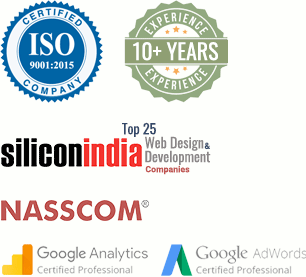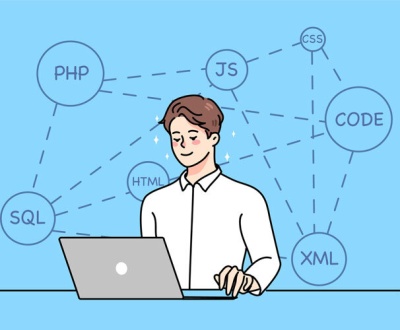 Outsourcing website development is a viable option for everyone out there- a…