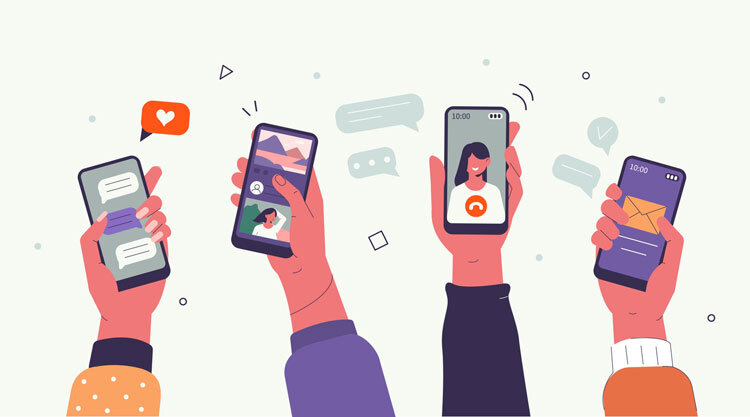 Chatting applications make it a lot easier than ever to stay connected with our friends, family or peers, right? However, the huge number of available choices can be a bit overwhelming. You would definitely want to know an app will match your needs instead of just adding more clutter to the mobile device.
To choose a chat application easily, you can research on some useful questions. These include whether the app will allow you to video chat and can it be utilized on a desktop properly? Let us take a look at the top five free chat apps.
WhatsApp
Statistics evidently say that WhatsApp has the most number of users across the globe. Most of you might have probably heard of WhatsApp. There are a number of good reasons as well as to why you have heard about it. WhatsApp is simply greatness served. It lets you make free voice calls, video calls, and also send instant messages. All of this is via a greatly intuitive interface on iOS and Android devices.
WhatsApp Web can be utilized on any browser. A desktop version can even be downloaded for both Windows and Mac operating systems. Compared to any other chatting application, more and more people utilize WhatsApp. Therefore, there is a higher chance that your friends, family members and peers have already installed the app.
Suppose someone is saved as a contact on the phone, you shall be automatically connected to them via the application. However, they should also possess an account.
Facebook messenger
Statistics say that Facebook messenger is widely utilized by more Americans. It is not only the largest social network in the world but also the second biggest messaging app out there. This is in terms of monthly active users when calculation is done. Facebook messenger's hundred and five million users make it the most utilized chatting application in the United States.
You can connect for free with anybody who has a Facebook account when you have Messenger. To utilize the app, you do not even have to be a Facebook user. Simply download messenger and create an account with the same.
Messenger lets you text message, voice call as well as video call anyone just like WhatsApp. The people need to be on the same messaging system, that is Messenger. Another fun feature is that you can also call someone's PC from the phone and vice versa. Therefore, you can stay in touch in spite of which device you are utilizing.

Line
In Eastern Asia, Line has made quite the name for itself. This app has more than two hundred million users. This is the chat application of your choice in Thailand, Taiwan, and Japan.
However, Line is definitely not as popular as WhatsApp or Facebook Messenger. This is a feature-packed chat application. It has several value-adding functions. Line Games are present which you can obviously play with your friends. For sending and receiving money, Line Pay is present. To call a cab, Line Taxi is present. For today's latest news updates, Line Today is present.
Snapchat
The Snapchat app is another incredibly useful and fun messenger for Android and iOS. This application is highly different from others because you can send multimedia snaps. The snaps can be stored for a limited amount of time before they disappear forever.
To a particular recipient, snaps can be sent privately. By a selected group of followers, they can be viewed easily. You can also alternatively utilize this app for live video and voice chatting.
WeChat
WeChat is known to have more than a billion users. It is China's most-utilized messaging app. Also, it is the third most popular application in the world. There are several other popular chatting applications that are blocked throughout China. If you need to contact people in the country, this might be one of the best options you have.
Wrapping up
The world is dependent on a plethora of free chat application options that all work pretty well. Over the last few years, this particular evolution has definitely kicked it up a notch. Basically, you have more options now than you will ever require. Also, the app that you can easily convince all of your friends and family to utilize if undoubtedly the best.
The world is moving away from SMS and MMS slowly but surely. These are no longer the default way to text message people. With applications like AOL Instant Messenger, this began years ago. Since there is an element of popularity attached to the messenger apps, the list will not change very often.
Contact us
Contact us to discuss your outsourcing website development requirement. Get in touch with us by sending a message through our contact form and we will reply back ASAP. We can discuss how we can strategically offer outsourcing website development services for your organization.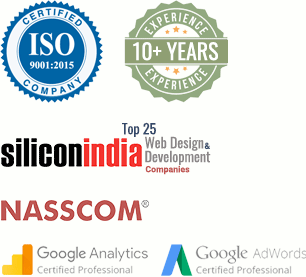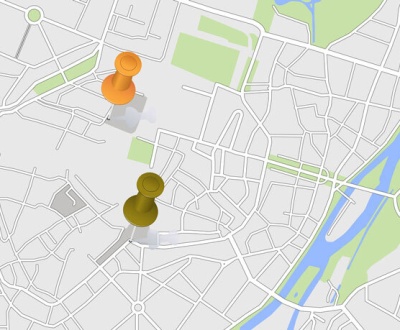 Let's assume you have two options- shop A and shop B where…