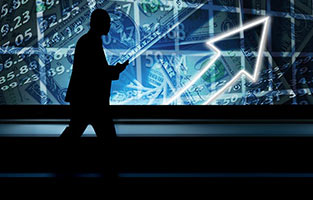 India being the lucrative outsourcing destination for global industries is nothing new. Maximum returns, quality service at minimal cost is allowing India to lead the race irrespective of economic meltdown across the geographies. Having gained a strong foothold across various industries, India has not stopped expanding its horizons in providing the spectrum of services, so it's high time to see how organizations will benefit if they get into Indian outsourcing ecosystem with their tech development tasks.
Benefits of Outsourcing to India
The outsourcing deals are breaking all the traditional norms; India has kept moving to reach beyond low-end coding, customer service, and regular product tweak services. As a support to this account, we can see a good number of high-tech parks rising in all the major cities.
India is potent enough to move beyond non-critical design works.
Because the potential to lead software services was proved a way long back in 1980's when Texas Instruments Inc. and San Jose-based Cadence Design Systems Inc set up their R&D centre on Indian soil.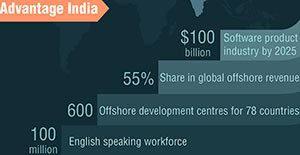 Source: comakeit.com
Let's us go through points that give global firms a stronger account to trust their research and development tasks to the Indian units.
Core Value Proposition

1.32 billion Is a huge number and guess what? This is the population of India. Also, with a good number of youngsters graduating from top B-schools every year, we can say it's a value-added population, which is growing.
With better resources in-hand, global organizations can scale their operations in a reduced cycle time. Indian counterparts promise,

Efficiency – Indian firms promise better quality services for even as critical as research and development.
Language Proficiency – India is one of the desirable destinations for global investors due to their reliable service and the language proficiency.
Process Improvement – Having catered to numerous industries across various geographic points, the Indian units have better exposure to domains making them a technically proficient workforce in developing strong business processes.

Specialized Aptitudes

It can be said that organizations outsourcing their R&D works have adopted a smarter approach as it shows their realization towards reality.
What is the reality?
No matter how big or progressed an organization is, it will not have access or in-depth knowledge of every technical field. The faster they realize much further will be their ideas towards success over their competitors.
By outsourcing to India, organizations will have the opportunity to meet their R&D and other innovative operational goals at a competitive price structure.

Core Value Proposition

Source: basis.org
It always comes first no matter what the job is.
From the above report, it is quite clear why India has topped as the global outsourcing destination. It clearly provides everything that an organization seeks for and first being the enormous difference in the cost structure.
And in the recent times, we have definitely seen the heated consequences of resources of home countries losing over to the inexpensive but capable resources from other global locations.

Regulatory Environment

Providing the enabling environment, well that is what India is doing for the global business investors.
One of the most important concerns in outsourcing operations is the integrity and data privacy. In simple terms, maintaining the confidentiality of customer records.
In terms of security policies, India has always stood out as most of the Indian BPO companies, for instance, are BS 7799 and ISO 17799 certified.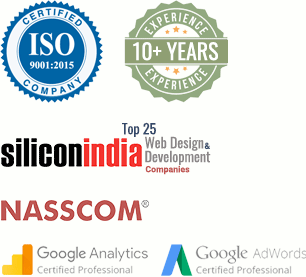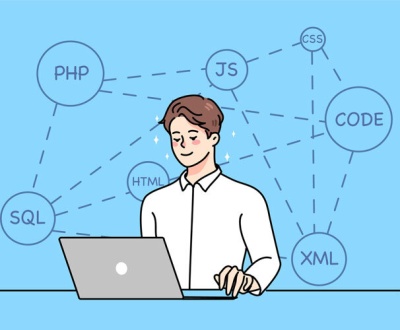 Outsourcing website development is a viable option for everyone out there- a…