Why is it a Good Decision to Outsource Mobile SaaS Development to India?
Global organizations outsourcing mobile SaaS development to India will be the best decision made as India is one of the most counted destinations for such business practices.
In 2016, India grabbed the top spot in AT Kearney's Global Services Location Index (GSLI). So it's quite fair to say that India will make a remarkable place for organizations to start with their mobile SaaS development.
Before we speak or reason about India's undisputed leadership in the outsourcing industry, let's us learn more about mobile SaaS development, in case you are feeling lost about the whole thing.
What should you know about Mobile SaaS Development?
Do you know anything software distribution?
Because SaaS is a software distribution model defined on the cloud technology.
The benefit of the cloud is that any data can be accessed from any point of the world, at any time.
With SaaS, people can access software from any place and at any time.
In simple words, organizations can access software over the internet and keep away from the trouble of installing and maintenance.
Now, a trend has come up with organizations developing mobile applications for SaaS, why is that?
Also, a report back in 2014 by Strategy Analytics stated that 'market for mobile SaaS will reach $19.7 million by 2017.'
Now, back to the question that was bothering us, why mobile apps are being developed for SaaS?
Well, to achieve this,
Access to information/software at anytime, anywhere, through ANY DEVICE and increase the production level.
According to neumob, 80% of employees do not use the desk, so to cater them and adopt the 'mobile-first' approach, it is critical that we have SaaS mobile applications.
Mobile SaaS, the Benefits Decoded
No desktop downloads; the mobile version can be downloaded directly from the app store.
The charge for service will be based on users, storage, and feature package. (subscription-based fee, no license fee)
Real-time communication among the team is supported (defines true team collaboration).
Updates can be accessed instantly without additional bandwidth, or hardware, or software.
Getting India on Board for Mobile SaaS Development, benefits that you will gain
You will be Investing LESS

Labor rates, labor laws are quite tiring if you are to hire resources, (especially) in the United States.
Outsourcing to India, there will be a considerable amount of dip in the investment not only in terms of resources but even infrastructure.
Every business no matter how big or small will be under constant pressure to meet the scaling business needs. Rising costs are inevitable since we are dealing with software process, but can be smartly dodged through outsourcing to India where neither the quality will be compromised nor the price will be high.

Gain Access to the BEST Technical Staffs

Apart from the state-of-the-art infrastructure, you can have the true value of the investment made by having the best people on board for the job.
Every year India produces an adequate number of engineers clearly making it the most resourceful choice over other nations.
India is providing what global organizations seek: resources with a defined skill set.

Experience Reduced Risk & Effective Management of the Process

Software development is all about the scheduling of tasks and keeping track of project timelines. And if you feel that software industry is running smoothly then SaaS is one of the reasons.
Software field is something where the tools and technologies upgrade at a rapid pace. Also, it is quite unpredictable whether every organization will have that capital to buy new software or hire professionals from time to time to keep the process running smoothly.
Outsourcing solves every such issue. With a team that will be competent working on every new tool and software will give your organization the value-added service.

Complete Technical Maintenance & Support

It's not easy to protect software investment, and if we are dealing with SaaS, organizations do need assistance from resources, where they can be guaranteed with,

Faster response times during critical issues.
Resources with a good knowledge base.
Regular SaaS updates whenever required.

And of course, every one of these will be guaranteed because; it's not just the financial aspect, which is making India the preference, but also the reliability, yes, the reliability in providing quality service.
India is a prominent name in outsourcing industry because it executes every task with professionalism and commitment.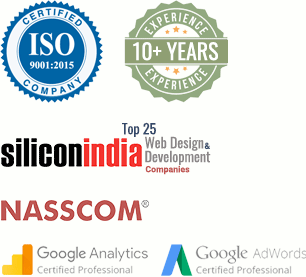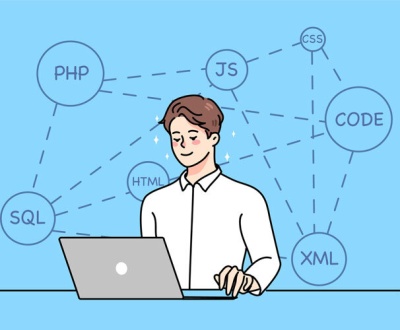 Outsourcing website development is a viable option for everyone out there- a…