7 Types of Online Ads That Will Benefit Your Business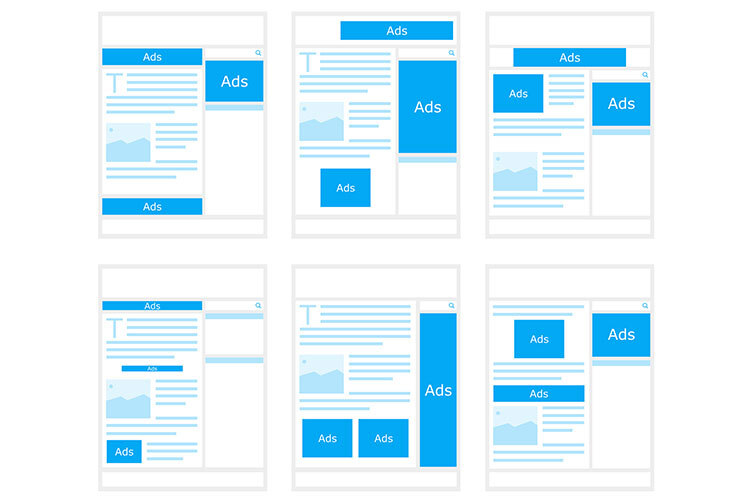 digital marketing is definitely the best option when it comes to advertising any business, no matter the size or the location. However, with the growing digital age, it can be quite confusing as to the best form of online Ads to focus on. This is especially true if you have a small business, are working within a small budget, and you want to maximise your advertisement ROI.
So, let's find out in detail about the different types of online Ads and how each one will benefit your business. Depending upon the target result and the budget, you will need to decide which Ad will be best suited for your business.
Types of Online Ads for businesses of different types
The following are the most popular forms of online Ads that you can check out.
Pay Per Click
The Pay Per Click, also known as PPC advertisements, are among the most popular ones when it comes to online Ads. As the name suggests, these advertisements are payable based on the number of clicks the particular advertisement gets. Since the payment is related to conversions, it is the ideal choice when the budget is not too high, and your motive is to bring your target audience to a particular page, website, story, blog, video, etc. The best part is that you are not paying unless someone clicks on the Ad, and thus, you know that for every payment, you are receiving traffic.
Social Media Advertisements
Some of the major social media channels such as Facebook, Instagram, and LinkedIn have their own advertisement options. Every time you are posting anything on these platforms, you have the option to boost that particular post. Besides that, you can even curate and run specific advertising campaigns on these networks. For small businesses, this has opened up a plethora of opportunities, and the return is quite good with their extremely accurate targeting.
Mobile Ads
Smartphones have given new and more accurate means of digital advertisement options. Businesses that have their own apps can now target ads to their users in the form of push notifications. It is great for the purpose of providing updates about exciting offers and to give news on new plans or promotions. For businesses that do not own any mobile app, there are mobile advertisement options like mobile search Ads and mobile display Ads. Ads delivered via social media to the mobile device are perfect for reaching out to the target audience.
Influencer Marketing
Platforms like Instagram and Facebook have increased the reach of the general population, allowing users from any corner of the world to connect with millions across the globe. Thus, a new form of marketing option is in hand- Influencer marketing. Digital content creators with a high follower count are the ones who are perfect for this purpose. They can be roped in to talk about products or services through their channels and networks, resulting in unprecedented organic reach. This is both a cheap and effective form of online advertisement, perfect for new and upcoming businesses in particular.

Video Ads
Video advertisements are best when you have a decent budget and good videos to deliver your message. Videos have a long-term impact on the viewers. They are likely to watch your Ads online as these are delivered within apps, embedded between other videos, and played on multiple platforms.
Website Advertisements
The best network to get your Ads delivered across multiple relevant websites is the Google Ads network. You will be able to get your Ads placed across numerous websites connected with the Google AdSense network. The benefit of this is that your advertisement is delivered to people who are interested in products or services similar to you, and you need not approach each website owner to get it placed.
Email Advertisement
Even in today's day and age, emails are not dead, and email marketing remains a great way to get to your target audience. It is particularly helpful when you have a large database of emails, and you want to reach as many people as you can directly. For this to work, however, you will need to focus on the message being delivered, as it needs to be compelling enough for the receiver to open and read it. Moreover, you will need to own a database of emails that are valid. The cost remains extremely low with email marketing campaigns.
Conclusion
Outsourced 365 is an online service that assists companies in locating and hiring skilled people from countries such as India, among others. You can find experts suitable for handling online Ads for your brand. By selecting Outsourced 365, you will be able to find not only brilliant freelancers for modest tasks, but also small IT companies that can provide all of the services you want to help you with digital ads.
Contact us
Contact us to discuss your outsourcing digital marketing requirement. Get in touch with us by sending a message through our contact form and we will reply back ASAP. We can discuss how we can strategically offer outsourcing digital marketing services for your organization.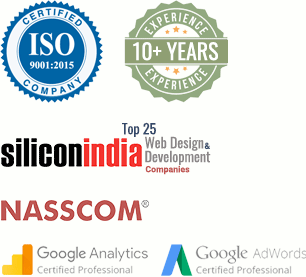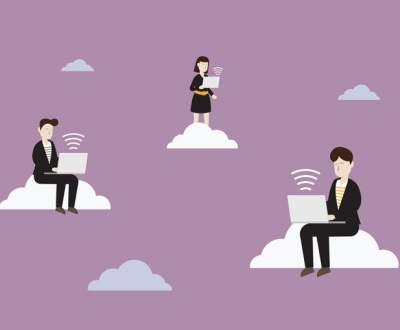 You need a website that stands out from the crowd, attracts and…