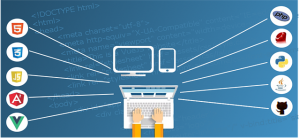 Having a website is not a trend anymore; it has become a need for conducting a successful online business. This sentence gained more prominence and attention with the growing years and developing technology.
Recent web design and web development trends have made us to sit and take notice. The approaches adopted are revolutionary, as they are changing our prospect of conducting an online business.
Web Design and Development- Top 5 Trends
Evolution in Web Designs-

Websites have seen a great deal of progress from preceding years to till date. From a simple text based design to highly functional responsive one, the change is incomparable. Micro UX effects, parallax scrolling and roll down navigation have effectively revolutionized the approach towards web designing.

Not only in terms of functionality, but even the visual aspects are seeing a better approach from web designers. Now coming to the typography, it is playing a greater role in delivering the message across to the target audience. From uncomplicated designs to strong, bold colors, the typography has a major say in content delivery.

Scalable Vector Graphics(SVGs) on the Roll-

Lightweight images give a smoother effect to the websites, and such possibilities are supported only through SVG format. Unlike raster, the vector format does not compromise the quality of images if there is a need for scalability.

Web designers are greatly benefited from SVG as they are provided with greater leverage over interactivity and animation features of a website. Also, under SVG it is possible to make time-based modifications to the elements to impart eye-catching effects. SVGs make a perfect choice for web designers who want to showcase their creativity.

Rails 5, a Developmental Framework-

One of the strongest additions to a web developer's kitty, rails 5 is a web application development framework written in ruby language. Why is it so popular? As a web developer everyone should know how well this framework is easing out their work.

Rails 5, a web development tool allows the developer to write short and precise code. Also, the code written is shift-able which makes it more resilient and less time-consuming. So, as a programmer you will see less errors that can enhance the overall productivity level.

Graphic Design Principles-

In this day of modern art, visual communication is having a greater effect than the conventional heavy content. Online marketers are diversifying their approach by visually communicating the message through adopting graphic design principles. Not only are they easy to approach, but a good graphic design reduces the meaty appearance of the websites.

Attract more visitors, gain better conversion rates. Graphic designs have become one of the SEO enhancing factors.

IoT (Internet Of Things)-

Some where this technology deals with the development process. Under IoT, an effective communication path is created in order to suffice its principle. Smart sensors, internet protocol and communication technologies, all come under IoT. The need for IoT has grown by many folds due to its staggering benefits.

Apart from all these, how do web developers fit in this concept? This query can be answered in the form a three letter word called API. From simplifying the communication to ease the compatibility issues, developers have a lot of things in their hands.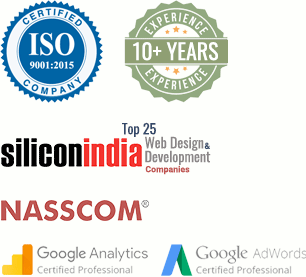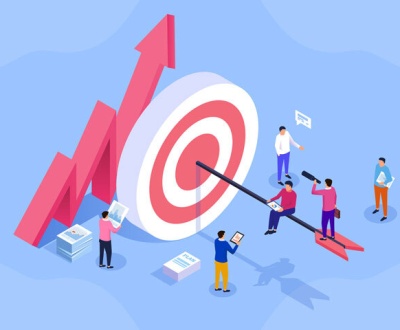 In the modern and rapidly evolving digital environment, businesses are consistently exploring…