Cloud Infrastructure-as-a-service to exceed Traditional Data Center Outsourcing
Cloud IaaS Market in India to see growth in 2017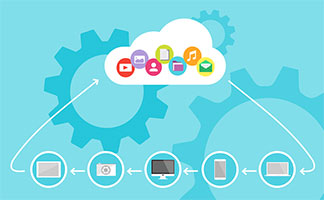 The demand and performance have always created a tough path for organizations aiming for a good development. I think everyone is aware that the cloud technology or cloud computing is the future, and in this post, we will see the need of transition from traditional outsourcing model.
One having an enterprise can easily start a debate on this issue, so let's start discussing the importance of embracing the Cloud IaaS market.
What is Cloud Infrastructure-as-a-service?
One of the major classes of cloud computing, IaaS stands for Infrastructure-as-a-service. But, what is the need of IaaS? In this section, we will learn about everything in detail and the importance of such service models.
IaaS is a service model used for managing remote data center infrastructures. The action also includes accessing, and monitoring of information concerned with the data centers.
Cloud computing services around the world are having a major say in the development of businesses. Organizations developing high-end applications can easily access the underlying resources including OS, other hardware, and network model through the IaaS.
As the name itself explains, the term infrastructure deals with the scaling needs of an organization. This service model effectively supports every growing need of an organization.
India, one of the major outsourcing destinations for core and non-core business activities has started to adopt the cloud IaaS service model for the same.
The benefits of adopting the cloud-based architecture for outsourcing is explained below,
Flexibility & Scalability

With powerful servers, latest networking technology, and storage systems, one can easily scale in the changing digital landscape. Every opportunity that comes along presents challenges through overwhelming demands.
Businesses should be able to access resources anytime, anywhere. IaaS model will be the best solution for organizations that are moving with constant demands.

Cost-Effectiveness

The infrastructure costs will surely reach the sky if one gets to meet every such demand. If this is what you think, then you are wrong. It is true that sometimes the process of business management looks painful and impossible, but not anymore if you go with IaaS model. How is this possible? You may ask.
With no burden of maintaining the hardware or network models, one can easily expect a greater reduction in terms of costs as well as time.

Cost-Effectiveness

Database management is one of the most crucial actions in business development. Outsourcing such tasks truly relieves the organizations from a great amount of stress, but one can never predict the disasters that can materialize.
Cloud infrastructure gives the most convenient and cost-effective solutions for such setbacks. In the event of disasters, one can expect the most reliable backup solution from the IaaS infrastructure. One can easily access the data from anytime anywhere through the internet.
According to latest updates, India in the year 2017 is expected to adopt more of the cloud computation model for supporting the outsourcing activities.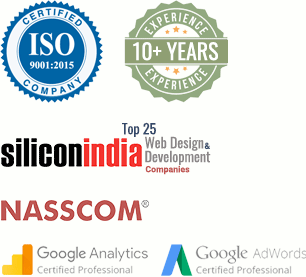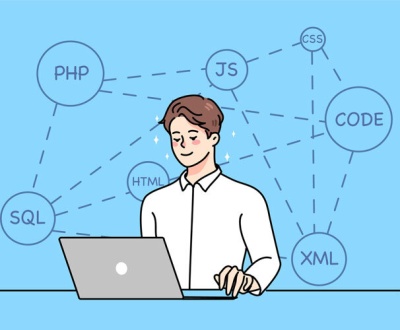 Outsourcing website development is a viable option for everyone out there- a…