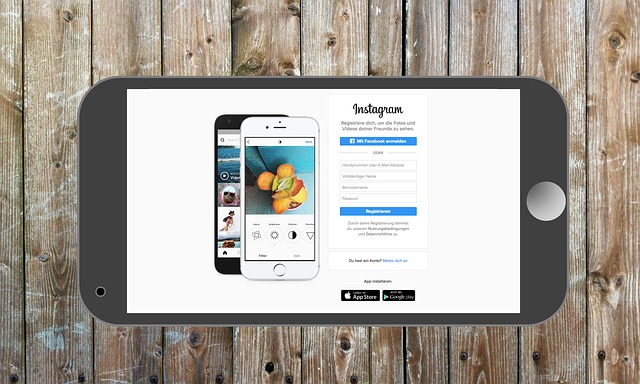 Businesses don't rely on word of mouth reference anymore, it's all internet marketing. Social media marketers are relying heavily on Facebook, YouTube, and other social media networks for Ad promotion, organic campaign, and other marketing activities. Now, speaking of the trending social marketing network, Instagram is leading the race. The Instagram Ad campaign is currently the flavor of the season.
Why Advertise on Instagram?
It is forecasted that by 2020, the number of Instagram users is to exceed 95 million. When it was first launched in 2010, users could only post photos and add filters without any means of extra editing features, but today marketers are running Ad campaigns.
Facebook acquired Instagram, but they are still operated as different social media platforms. The latter is relatively a new platform, but has managed to gain a huge growth rate in a very time; hence advertising on Instagram will get you a huge number of opportunities and benefits.
Benefits at glance,
Instagram is a growing community – as per TechCrunch, in April 2017, this social media platform had over 700 million daily active users.
It's a constantly evolving platform; you can expect to provide better user-experiences – photo filters, Instagram story formats, influencer marketing features, and much more.
You can use Facebook Ads manager to manage Instagram ads.
Currently, the average cost-per-click on Instagram is $0.80, which is very less (AdEspresso's Research).
Do You Know?  
'Instagram has 1 million monthly active advertisers.'
It's not too late if you are still not part of the dynamic marketplace. Bring your team, brainstorm, and start your ad campaign today on Instagram.
If you need a good reason to run an Ad campaign on Instagram then read this. According to TechCrunch, 80% of Instagram users are outside the US. If you desire to develop strong brand presence worldwide, this social media network will be your solid option.
Types of Instagram Ads
Since you will be carrying out the Ad campaigns on this platform, just know the different options you are getting.
Photo Ads

By using a visually engaging picture, you can attract the audience in less time and improve brand presence. In this type of Ad format, you are given an option to add a call to action, which helps you encourage your customers to take some action.
Video Ads

Comparatively to images, the videos will be more engaging and powerful for your Ad campaign. If you want to tell your brand story, then go for this ad format. Instagram increased the basic 15-second video length to 30 seconds and guess what? You can even add a caption and call to action.
Carousel Ads

According to Instagram, this type of Ad format (multi-image ads) drive a 2.5 increase in brand recall.
With carousel ads, you can project your brand, product in lots of different ways. By using this ad format, Foopanda increased their CTR by 180% and successfully reduced the cost per install by 39%.
Stories Ads

The new feature from Instagram, the story ads disappear after 24 hours. This creates a sense of urgency, which is a perfect marketing strategy. If you look into NASA's Instagram stories, they use the feature to share behind-the-scenes-footage and unquestionably it will keep viewers hooked.
Use this feature to tell speak about your product and services and improve your brand loyalty.
Hope you got some idea of Instagram Ads. Now let's see how you can design one and help your business.
Tips to Create Result Generating Instagram Ads
STEP I: Let the Caption be short, but Attention-Grabbing
'Read more', how many of customers you think will click this link and actually read your content?
Readers always feed on content that is exciting and consumes less of their time. Even traditional marketing campaign follows this practice. Newspapers sell because of headlines, the prime time news hour gets maximum viewership because of breaking headlines.
In the case of Instagram, you can use up to 400 words, which is about 2,200 characters including emojis and hashtags (you can use up to 30), but that doesn't mean you write an essay and expect the customer to read the story.
You have to make sure the caption doesn't exceed beyond 125 words. Keep it brief, but in the very few words, it should highlight the brand, address the audience, and captivate the customers.
Tesla motors have done a great job. One of their Instagram Ad caption reads like this, 'teslamotors Let's Camp #TeslaRoadTrop'.
The brand, purpose, benefit, everything is explained in few words. They have even used a beautiful picture for the ad campaign.
STEP II: Create Urgency with Limited Time Offers
People focus more on things with a timeline. 'Limited time offers', 'deal of the day', 'one-day sale', 'while supplies last', it's easier to make people look into the ad posts if there is an hourglass running behind.
Creating a sense of urgency can do miracles for your sale numbers. When people see they are about to miss an opportunity, they tend to act quickly.
It's the same case here. And I repeat the same words; offer something with a deadline and people will definitely take actions that are desirable for your business.

STEP III: Catch Emotions with Strong Adjectives
Some of the adjectives that have stood the test of time – Affordable, 100%, new, unlimited, original, and there are much more.
Use word (adjective) that will influence the emotions of your customers. Using these magical marketing words will add more volume to your conversion funnel and get you the best return on investment.
So, what did you learn?
Use strong adjectives and make your product sell.
STEP IV: Use Carousel Images for Different Objectives
Want to drive click-through-rate? Use Carousel image format for your ad campaign. With carousel image format, it is easier to showcase a product in different creative ways. You can showcase same product at different angles and colors to give a better visual understanding of the product.
If each of the products is linked to a landing page, you will automatically see improvement in click-through-rates.
In one of the above sections, I have already told you about Foodpanda and how they managed to improve the CTR rate.
STEP V: Get an Influencer on Board
Brands that are new and even the established ones, seek influencers and celebrities to endorse their products and services on social media platforms because they know that these personalities will have huge fan followers.
It's less work for organizations. From celebrity endorsement, they get better engagement rate as customers will feel an instant connection to the person they like.
The current trend among these social media influencers is a lot of them are found active on Instagram. So if you want to improve the click-through-rate of your ads then reach out to influencers.
Contact us
Contact us to discuss your social media maintenance requirement. Get in touch with us by sending a message through our contact form and we will reply back ASAP. We can discuss how we can strategically offer social media maintenance services for your organization.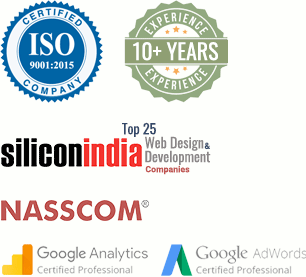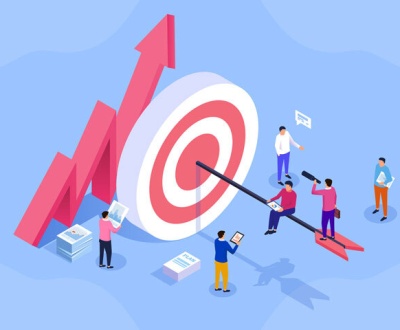 In the modern and rapidly evolving digital environment, businesses are consistently exploring…