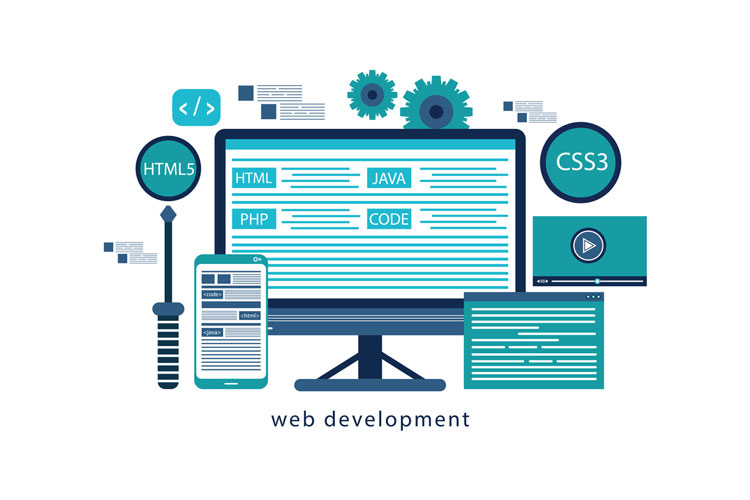 Outsourcing web development allows you to get the most out of your web development project. Your team can with web developers from anywhere globally because you do not need to entice people of the group or be bound to a single office area. Furthermore, by selecting a location with a lower average development cost for professionals, you can cut development expenditures. It does not imply that you will sacrifice quality. One of the most valuable advantages of outsourcing is the ability to entirely focus on your business goals, improve existing lines of business, and create new ones. You don't have to waste time and effort thinking about coding and team management. This blog will provide a checklist before outsourcing web development, and it will also give reasons for the challenges that outsourcing web development projects face in India.
Outsourcing Web Development Checklist
Plan out the whole Idea: When you feel the need to contact a reputable and competent web development business such as Outsourced365.com, you first need to establish your specific requirements. What type of website will represent your company best, your particular aims, a digital presence for mobile users or desktop browsers, and many other features. A plan gives you a concise notion of what questions you can ask your web development firm and making it easier for you to find the ideal company for all of your demands.
Utilizing useful Resources: When you expect something exceptional, you must approach it with all of your expertise and understanding. As a result, you must be sure of your web design and development company's resources. It is critical to understand who will be working on your project. Is the developer familiar with the project and programming it just the way you desire your website to be? How many years of experience the professionals have, what their project management tactics are, and how innovative and passionate they are about technology. If they are eager to take on new challenges and are dedicated enough, you can be confident that the website will be high quality and completed on schedule. If the outsourcing company reputation is well known in the market, you can relax and let the developers do their work.
Arrangement of Communication: When you outsource assistance from offshore, you work with the people who are miles away from you and working in different time zone. This is one of the biggest hindrances, but you can avail the end product in the way you want if you engage with a communication plan. Communication planning enables you to establish a conversation with the developers and responsible person regularly. That way, you get a regular report about the updates made to your site. You can track the process through this and recommend changes or suggestions you wish to be made on your site. Ensure your web development company is ready to communicate over one of the best communication mediums like email, Skype, etc. This also lets your developer understand your concept of the website and your particular aims behind its development. Moreover, you can communicate and opt for updates in a time slot of mutual comfort, ensuring smoothness throughout the development process and taking a report of the cost you're engaging in.

Process of Working: When you engage with dependable and talented industry professionals, you can be confident in quality and satisfaction. It is because you can both decide on sprints that ensure a speedy development process, quality checks, work updates, and revisions if necessary. Continuous communication and round-the-clock support foster trust and long-term business partnerships.
Warranty with Delivery Assistance: When you decide to outsource the programming work, you should be aware of certain things, such as the vendor's track record on timely delivery of the project. Also, make sure they offer additional support like further assistance for upcoming time if some bug appears or things don't work as they should after undertaking the full authority. Suppose your businessperson is ready to support you and assist you with your future needs. At the same time, it occurs suddenly and needs to be solved immediately, or you would like some additional features with flexibility to put on your website. In that case, you can save a lot of time and money since they have supported you earlier for your needs and will serve all your specific requirements best.
Build Personal Pricing Strategy: Customers are increasingly planning to go, outsourcing developers today. The reason for this is because the whole Web development process is cost-effective. Outsourcing businesses provide an incredible price structure and personalized applications to attract potential customers. It is essential that you initially acknowledge your demand in collaboration with an outsourcing firm, to use the needed outcomes inside the budget. But you can choose only the price model or select T&M mode (Time and Material) to suit your particular requirements effectively. The company must have experience in providing many alternatives for projects and budgets.
Challenges for Outsourcing Web Development
Many adverse circumstances have made it tough to outsource web development projects to India, increasing pricing to inadequate infrastructure to staff tournaments. For these reasons, outsourcing IT projects/tasks to India is considered somewhat dangerous.
Outsourcing a project necessitates a high level of trust because programming quality varies greatly.
Indeed, India is not as politically stable as many other countries, despite having a more significant impact on corporate processes, rules, and regulations.
It is dangerous to entrust vital systems such as banking and government systems to a foreign country.
Although the world is turning into a global village, rules safeguarding the privacy and personal information are still on a state-by-state basis. Assume you stumble across an illegal company or make a hasty judgment on the company to which you will outsource your web development tasks after you have outsourced your data. You will get less control over what happens to that data in such an instance.
Communication skills should be present, as you will need to communicate with the clients then translate it to the web developers. You might get confused with the communication and will lose track of the shared documents.
Conclusion
Despite continual pressures from growing locations, India has retained its status. A trusted source recent poll states 59% of firms that got interviewed are already outsourcing to India, the other 22% are on their way to making an entry in India. All these together make India a better country to outsource projects for web development with the high quality of delivery of products and services.
Contact us
Contact us to discuss your Outsourcing requirement. Get in touch with us by sending a message through our contact form and we will reply back ASAP. We can discuss how we can strategically offer Outsourcing services for your organization.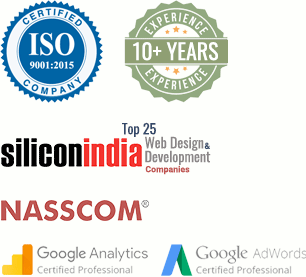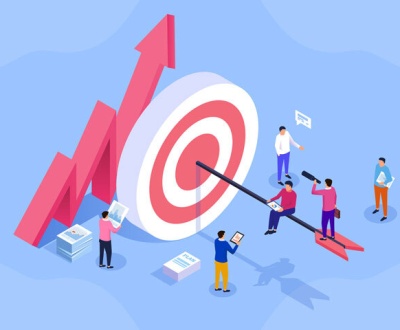 In the modern and rapidly evolving digital environment, businesses are consistently exploring…