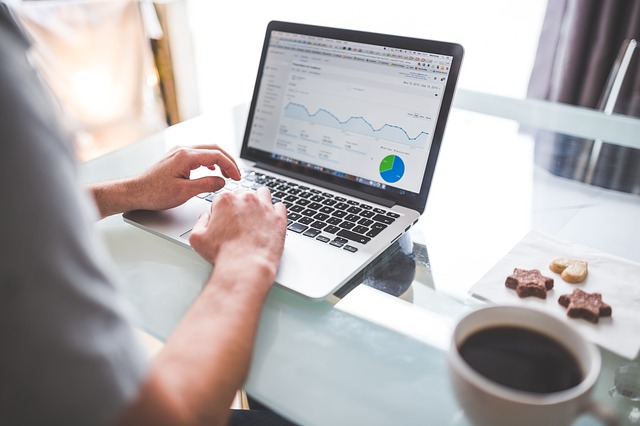 As we have entered the first quarter of 2018, it is necessary we start developing some good SMART SEO goals for our digital marketing campaign. In this increasingly dynamic field, the SMART techniques allow you set high, yet realistic goals for your business.
Related: 2018 – 5 Most Important SEO Ranking Factors
SMART (SEO) Goals
It's easy to say set SMART goals, but what exactly are they? Understanding every letter of this word will get you a comprehensive view of what exactly you have to set.
S- Specific
Being specific about your SEO goals help you achieve them. When you start creating a list of what you have to achieve in 2018, you have to very specific and most importantly, realistic. You cannot blindly call out your team and tell them your website should be in #1 in a month time or just say you want them to improve rankings. You need to think beyond search rankings, on what you actually gain if you rank good, like better incoming traffic and conversions.
Take a specific keyword, the word that will define your brand or service, make it a point that within the given description of time you need to improve at least 10 rankings for that keyword. Over some vague approach, this method makes it easier to achieve your business goals.
M-Measurable
Plainly using the analytics will gain you nothing. You should be particular about the SEO KPIs that you are going to measure. It happens only if you are sure about what you want to measure, only then you are able to work towards improving that.
For instance, if you want a 40% rise in organic traffic, you have work on various SEO metrics, some are listed below.
SEO Metrics
Rank for main converting keywords & Secondary/optional benchmark keywords (local/organic).
Trust and citation balance.
Trust Flow.
Citation Flow.
Link Building Metrics
Total Links Built.
Number of Links from Authority Sites.
Number of Links from Relevant Sites.
Real-Word Metrics
Growth in the inflow of organic traffic.
Improved number of pages on the site generating organic traffic.
Percentage rise in organic conversions.
Increase in non-branded search traffic.
Organic impressions.
A-Achievable
#1 position in the search engine result page, maybe it is attainable, but is it? What's the probability that you will succeed? Quite similarly, you want 65% rise in organic traffic, but can you do that, is it too high? There is a huge difference between a challenging goal and an unattainable one; the point is you have to understand that.
There are few key areas you have to take in before you can actually set goals for your SEO campaign.
Targeting the keywords, how feasible is that for you?
Are you in a situation that you can level your playing as big players?
Resources, do you have sufficient, quality back-up to approach your goals?
R-Realistic
Your power to achieve attainability depends on how realistic your goals are. Realistic doesn't only mean you setting something impractical, but also something irrelevant. The keywords you are targeting, how relevant are they to your products and services?
Now, we will come back to square one, being realistic. You have just set up a new website, running a business in a highly competitive market; you cannot just expect the organic traffic to surge into your website within two weeks. Whether you are campaigning for the local market or global market, the effort should be relentless and relevant.
T-Timelined
CASE I: You want a 10% increase in organic traffic within two weeks.
CASE II: You want to see some improvement in organic traffic.
Study both of them, which one you feel can push you to work better? Obviously, the first case is giving you some realistic goal to achieve, right?
If you follow case II, you will keep on going never stopping to check how you are scoring. You will take, maybe 2 or even 20 years to gain 50% organic traffic. Something you could have achieved in less than a year, you are taking more time because you are not time conscious of your goals. However small or big the business goals can be, keep a defined time frame because it gives you a purpose to achieve things in less time.

Key Steps for Creating a Successful SEO Campaign
Once you are clear about your approach, you can start with these simple steps and be successful in your SEO campaign.
STEP I: Create a List of Keywords
Being specific, relevant points towards what you want to achieve and through what. One of the key practices to getting organic traffic is through using the right keywords.  Use Google keyword's tool, narrow down to 10 – 15 best keywords, look for the search volume and competition for each keyword before you can lock on to the one that you feel relevant for your business.
STEP II: Develop Keyword-Focused Pages
Do you provide SEO service for local business? Then create a web page that focuses on this keyword. You cannot simply use a handful of keywords and improve search rankings for your website. Yes, use a specific keyword, develop good content around it, and use relevant images and videos, so when users land on the particular web page it shows they easily found out about your services on the result page.
I'll take another example, let's say you are into car repair service, you want to focus only some blocks or streets in San Francisco, so take a keyword that focuses on these (affordable car repair service or Car Repair Service 5th Avenue) and create content for the focus keyword.
STEP III: Set Up a Blog
Why stop only till creating a keyword-focused service page, set up a blog. Do you know, according to HubSpot, 53% of marketers say blogging is their top content marketing priority, and B2B marketers who use blogs are getting 67% more leads than those who are not.
These facts are clear indication that you should have blogs to create additional channels for the incoming organic traffic.
One more thing you have to remember, blog for the audience, not for the search engines, the moment your approach defines the other way, your search rankings will automatically drop because Google algorithms are designed to do that.
STEP IV: Have a Link-Building Plan
Good Link Building Plan = More Search Engine Traffic
This is one of the most critical off-page SEO tactics. You create blogs but that will not be sufficient, you have to pass on link juice, for which you need to have a solid link-building plan.
There are a lot of ways to do that; you can start with link-exchanging tactic. Write blogs, share links with local businesses in exchange for getting their links on your website. Guest blog or get someone who is into that to work on your website. Post articles related to current news, this way you will be newsworthy and maybe your customers will share your blogs/articles on social media platforms.
STEP V: Be with SEO Trends
Do you know why SEO as easy as it may seem is difficult to succeed?
Because it is ever-evolving if you want to be successful in the online marketing efforts you have to be with trends and the best practices that are being followed around. You cannot follow age-old SEO tactics and expect to rank well in Google. You have a lot of resources, where you can learn about new implementations in SEO.
SEOBook, SEOmoz, Search Engine Land,Search Engine Roundtable, and This Blog! – are some of the websites you can refer.
STEP VI: Always Measure & Track your SEO Performance
You have dedicated a lot of time and effort to build and run your SEO campaign; will you simply sit back and wait for a miracle to happen? You should never do that.
There are a huge number of metrics that you should effectively track and monitor on a daily, weekly, and monthly basis because doing so you can check whether your SEO plan is truly on the track and if not you can work on them and get desired results. If you are gaining good traffic, you can track the source like the indexed pages, keywords, and inbound links, and you can create more opportunities for your business.
Contact us
Contact us to discuss your SEO related requirement. Get in touch with us by sending a message through our contact form and we will reply back ASAP. We can discuss how we can strategically offer SEO services for your organization.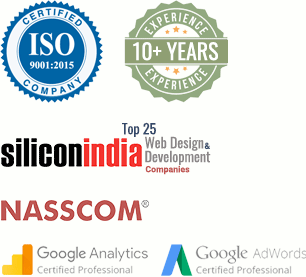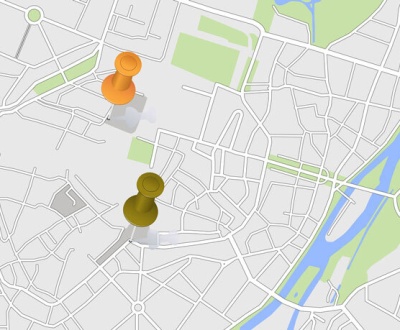 Let's assume you have two options- shop A and shop B where…