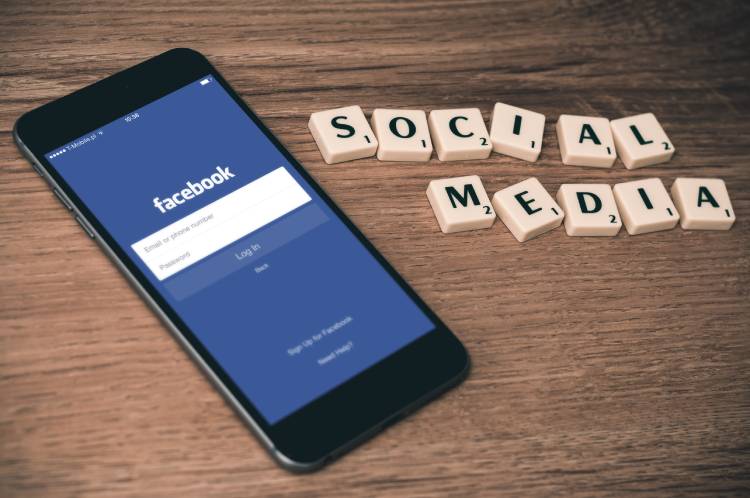 Run Facebook Ad campaigns and drive more leads to your business online.
The number one social media and social networking platform, Facebook currently has more than 2.2 billion monthly active users. Ironically today, it's being used for other things rather than as a personal engagement space.
The plague has spread even here and you cannot do anything about it. The huge user base and the number still counting and mind the business owners want to take advantage of this. They are using this platform to run their ad campaigns.
Facebook Ad Campaign: From Social Networking Platform to Social Advertising Platform
There is no 100% transition, but still, you will definitely witness some.
Now how do you define true success in the online marketing campaign?
When you achieve your brand goal, right?
Strong brand impression, huge incoming traffic, leads, conversions, sales, whew, again the cycle continues. Social media advertising has huge takers. B2B and B2C companies know the value of making use of powerful social media platforms for business promotion. As said earlier, since Facebook has a huge user base, marketers are seeing a huge potential running their Ad campaigns on this platform.
Facebook Ad campaigns are effective and easy to set up. You will spend very less in terms of money and effort when compared to Google Adword campaign.
Now comes the most important thing, how to set up Facebook Ad?
I told it's easy and it's true.
But, before that so let's understand about the Facebook campaign structure.
Decoding the Facebook Campaign Structure
The new Facebook campaign structure is a three-tier structure.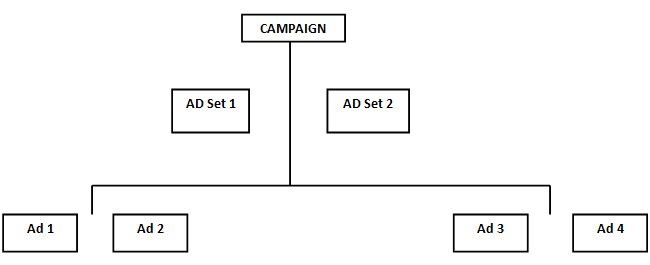 CAMPAIGN

Under the campaign, you will find one or more advert set and you will be choosing one advertising objective for each of your campaigns.
ADVERT SET

The ad set is designed to have more than one ad and for each ad you will define the target, budget, schedule, bidding, and placement at the ad set level.
ADVERT

Under advert you will develop creative ads – choose images, videos, CTAs, and create offers/landing pages targeting a specific audience and these Facebook ads will be visible on your customer's feeds.
Steps to create Facebook Ad Campaign
STEP 1: Build Separate Campaigns for each Objective
The first step in building a successful ad campaign structure is to define an objective for the campaign. If you look into the image above, the structure basically starts at the campaign level.
Use the adverts create tool, create a campaign with an objective. All the advert sets and adverts follow the same objective.
At the campaign level, you get the flexibility to control each of the advert set and adverts. You can maintain them on or off as per the developments. For instance, for your business goal, you have developed multiple ad campaigns. Each of the ad campaigns, you can develop ideas for the specific type of conversion and efficiently measure the results.
STEP 2: Organize Advert Sets According to the Audience
Each campaign corresponds to different advertising objectives, and each of these ad sets come with different budget and schedule and that is our understanding till now.
Coming to organizing the advert sets, it should be done according to the audience, and what does this mean? It means according to the audience segments. Since you have the ad sets organized according to the audience segments, you will be able to control the amount better spent on each set of audience.
You will monitor and analyze each audience set, check the response and quickly reinvest in that ad campaign or the other way around.

STEP 3: Bid for the Objective
What's the objective of your campaign? Is it to make people like your Facebook page? Or complete signup form? Or convert via the landing page?
You have to bid for the right objective, clicks/impressions/or something else?
Your ad should be served to the right people at the right time. If you look into a Facebook page you will find a lot of other things apart from the news feed. Out of all those distractive elements, if you wish your Facebook ad to be seen against all such distractions, keep it optimized for the defined audience segments.
One of the other benefits you are likely to encounter is you can scale the budget based on the ad performance. Out of the two to three ad sets, if one of the ad set is giving you suitable results, you can continue investing on that and stop on other ad sets.
STEP 4: Structure Multiple Adverts and Optimize Creative
Since you have the option to have more than one ad within the ad set, try creating multiple ads using different images, videos, links, or texts (you cannot have more than 50 within the ad set).
Monitor and review each ad within that particular ad set and pause the non-performing ads. You will save budget and get more to focus on better performing ads.
STEP 5: Relocate your Budget
Remember, each ad set has its own budget. If you found any ad non-performing or not generating results, you can stop investing in it. Facebook ad campaign lets you have a good leverage on your campaign budget, you will spend smartly and focus only on those ad sets that are giving you some decent results.
Google's search network, Facebook's news feed, you have a good number of options for your paid campaign. Since Facebook has a diverse user base (you will not find that on Google though) you will have a great opportunity finding the success.  Also, with custom audience feature, you get to target people by their diverse demographics and be specific about what and how you want to achieve your objective.
Contact us
Contact us to discuss your social media maintenance related requirement. Get in touch with us by sending a message through our contact form and we will reply back ASAP. We can discuss how we can strategically offer social media maintenance services for your organization.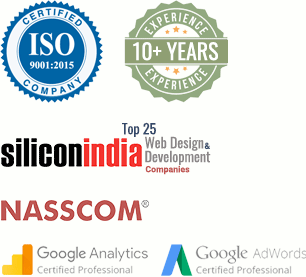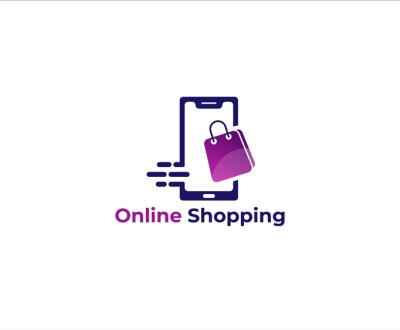 You may be a super successful businessperson when it comes to offline…